Bhupinder breaks too many hearts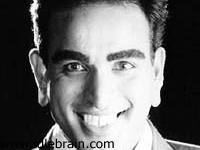 Bhupinder Singh, who made his splash debut with Pawan Kalyan's Tammudu as a villain in Telugu cinema has broken quite a few hearts in January when he married a pretty damsel. He is acting in fantastic projects of Telugu cinema. He is acting as the main villain in Anji. The villain character changes it's age very frequently. Tinu Anand plays the elder age villain and Bhupinder Singh plays the younger age villain (Check out the pic). In Balayya's 'Bhale Vadivayya Basu' too Bhupinder is playing an important villain who underplays his character through out the film only to reveal his true colors in the climax. Bhupinder is playing the character of Prince Nana Sahib in Sanjay Khan's epic TV serial 1857 Gadar. Here are the best wishes from and idlebrain and its visitors for Bhupinder's married life!
Will NTR sentiment work for Nag?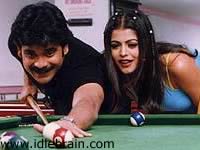 In a recent interview given to idlebrain.com, Kodi Rama Krishna mentioned that Nag is the only hero who inherited the mass fallowing of NTR and class following of ANR. Title of Nag's blast from the past 'Ninne Pelladata' was taken from NTR's black and white film. Even Nag's next film 'Eduruleni Manishi' too inspired by NTR's film with Aswini Dutt in the past. And Nag fans are expecting this film to repeat the magic of Ninen Pelladatha. It may be noted that, Ravoyi Chandamama too was inspired by a NTR's song from LV Prasad's 'Missamma'. We have to wait for 29 more days to see if the NTR sentiment works for Nag. Incidentally, 'Eduruleni manishi' acts as the curtain raiser for the second flurry of biggies from Pawan kalyan, Chiru, Balayya and Venky follows as summer specials.
Kodi's Lakshmi Putrudu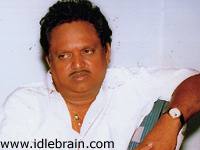 Saptagiri Chitralaya that produced the film 'Navvutu Bratakali Raa', which is going to be released tomorrow is planning another film in the direction of Kodi Rama Krishna. This film is tiled as Lakshmi Putrudu. The cast is yet to be decided for this 4 crore ambitious venture. This film will go on floors on 1st of May. The director Kodi Rama Krishna provides Story. Other details of the film are being worked out.