Four heroines in Venky's film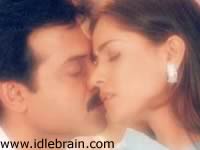 Venky's next romantic entertainer sports five seductresses in the form of heroines throwing their charms on Venky as well as on audiences. Vijaya Laxmri Arts is producing this film after Badri. The five heroines of this film are Simran, Asha Saini, Isha Gopikar and Mink Singh. Suresh, who did a friend role of Venky in Devi Putrudu is playing another special role in this film. Prema is paired up with Suresh in this film. Uday Shankar, who directed the blockbuster 'Kalisundam Raa' in the last year, is directing this film. The production of this film would be completed by 15th of March. This film is slated for release in the second half of April as summer release. Bhupati Raja gives Story for this film. Mani Sharma provide music. Rajendra Kumar is penning dialogues for this film. Initially, Chandu was decided as the title of the film, as Venky plays the character of Chandu. Now the producer is contemplating with naming this film with some other title.
Siva Nageswara Rao turns soft with Ramana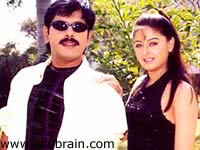 This novel director entered the field with the film 'Money' and won laurels for the casual comedy and gave Brahmanandam a new identity as a comedian with substance. Later on, he went on making films with english titles like lucky chance, one by two, hands up etc. he also directed the Hollywood flick Baby's Day out copy 'Sisindei' with Master Akkineni Akhil in the main lead. With the disaster of his latest film 'HandsUp', Siva Nageswara Rao has to rework his strategy and reposition his films. Recently, he kicked off his new film 'Ramana' as a soft romantic love story. This film sports new talent in cast as well as the crew. The hero (Rajendra babu), heroine (Mahi) and villain (Pratap singh) are debutantes. Ravi Kolikapudi is providing story and dialogues. Maha Rushi is giving music for this film. New Star movies is producing Ramana.
Tarun in Toliprema Production House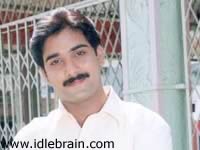 Tarun is acting in another youthful entertainer now. This film is being produced by NSC Arts that has given Pawan Kalyan a brand new image is producing this film. Sriram Balaji is making his debut as director through this film. NSC Arts has introduced Karunakaran with Toliprema. According to GVG Raju, the producer of this film, his new production has all the ingredients of youthful entertainer. The first schedule of this film would be completed by 20th of this month. Details of other cast and crew are awaited.