Story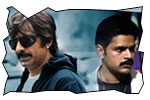 Kalyan (Ravi Teja) is a kind of guy who prefers a life full of thrills than leading a regular life style. He seeks kick in whatever he does. He finds liking in Naina (Ileana). They separate due to differences. Krishna (Shyam) is a young cop who is in lookout for a big ticket thief who happens to be Kalyan. Meanwhile, Naina agrees for an engagement with Krishna. The rest of the story is all about how Kalyan wins back his lady love and the real intent behind the robberies of Kalyan.
Artists Performance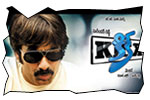 Ravi Teja: Ravi Teja is known for entertainment and he made sure that he contributed a lot for this movie with his kind of antics. He also mimicked many actors like Amitabh Bachchan in an entertaining way. You can see lot of similarities between Ravi Teja's character in this movie and Pawan Kalyan's character in Jalsa.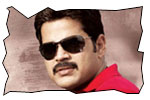 Others: Ileana is looking fresh and pretty in this movie. Shyam is perfect as a sincere cop who is set out to nab the robber. Brahmanandam did another entertaining role of Halwa Raj. Jaya Prakash Reddy's role of comedy cop is funny (especially tom n jerry kind of sequence in police station). Kota did the role of chief minister. Venu Madhav, Ali and Sayaji Shinde are adequate.
Technical departments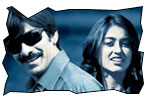 Story - screenplay - direction: The story of the movie is about a guy with abnormal life style doing something purposeful. Though the story of the movie is pretty serious, the director has chosen comedy as the way of expression. Hence, you find only 20% of the movie to be serious and remaining 80% is dedicated for humor. Surender Reddy whose strength lies in conceiving good action episodes concentrated more on comedy and ignored his strength of technical glossiness. This film is entertaining as long as you don't mind the script and story. If you look from the script angle, the fifteen minutes before interval and the last 20 minutes make sense. The director must have chosen to treat this movie with humor aspect after seeing another mass director VV Vinayak coming out with flying colors with humor treatment of Krishna movie with Ravi Teja. The idea of 'loser' code word is good. This film has similarities to movies like Gentleman and Dhoom. And the director has shown a noble intent behind hero's robberies unlike Dhoom film where hero does it for fun. However, the sophistication and technical orientation in heist episodes is missing. The robberies and chases in the movie are unexciting.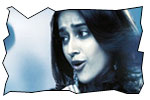 Other departments: Music by S Thaman is mediocre. Cinematography by Rasool is just okay, however there is not much lighting used for the scenes shot in Malaysia. Dialogues are adequate. But, the heroine utters curse words very often (she said naa kodaka for four times, nee yabba innumerable times). The postproduction of the movie lacks finesse.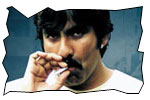 Analysis: The movie starts off with an entertaining first half though there is not much of a story. The movie lacks pace in the second half and do appear prolonged at times. But a purposeful flashback and an entertaining climax makes up for it. The plus points of the film are Ravi Teja, Ileana and comedy. On the flip side, the runtime of the movie is excessive and the sophistication/finesse expected out of such big projects is missing. On a whole, Kick is like a poor man's Dhoom stuffed with ample Ravi Teja kind of comedy. You may watch it for entertainment.
Kick links
• Music launch
• Muhurat
• Photo gallery
• Working stills
• Wallpapers
• Trailers
• Video songs
Jeevi reviews of previous 5 films
• Veedokkade
• Mitrudu
• Circus Circus
• Adhineta
• Punnam Naagu
• Ananda Tandavam
• Billa
• Bheebatsam
• Manorama
• Aakasamantha
• Sontha Vooru
• Malli Malli
• Mesthri
• Naa girlfriend baga rich
• Drona
• 16 Days
• Satyameva Jayathe
• Siddham
• Nenu Devudni
• Konchem Istam Konchem Kastam
• Shh...
• Arundhati

More Reviews