Story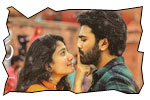 Surya (Sharwanand) is born and brought up in Kolkota. He falls in love with a medico Vaishali (Sai Pallavi) at first sight. He impresses her and they start dating. After dating for an year, Surya reveal to Vaishali that he is not interested in marriage, but prefers a live-in relationship. It leads to their breakup. Rest of the story is all about how they get back together.

Artists Performance

Actors: Sharwanand is terrific as a happy-go-lucky youngster and a passionate lover. He matches the charm of Sai Pallavi. Sai Pallavi makes her charishma work again with natural portrayal of a girl who is conflicted at heart. Sampath Raj is convincing in a key role. Murali Sharma is good as heroine's father. Vennela kishore generates some laughs with his cameo in few scenes. Shatru is interesting with his lisp. Priyadarshi is notable among friends' gang. Kalpika Ganesh is good as heroine's friend. Though Sunil has done well as a bakra bava to heroine, it turned out to be ineffective due to bad writing.
Technical departments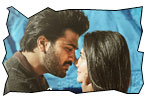 Story - screenplay - direction: The basic story of the film is of love-breakup-unite type. Kolkota backdrop has given a lot of freshness to the movie. The director has added another aspect to the story in second half. Though there is not much of story in the first half, director Hanu has made sure that it's breezy with good moments. It's unconvincing how the girl doesnt know about guy's views about marriage even after dating for an year. Hence the interval revelation comes as a forced one. The heroine's behavior looks erratic and confused in the second half. Though the director justifies her behavior towards climax, the screenplay is not smooth in the second half. This movie would have turned out to be a nice movie, if the writing in second half were sorted out during pre-production. For serious movie lovers, various threads in this film resemble a few popular romantic films (with disorders). However, Hanu has done complete justice for love episodes and feel-good moments in the first half.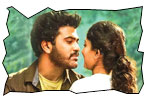 Other departments: Cinematography by Jay Kay is excellent and his framing is good. Music by Vishal Chandrasekhar is an asset and all songs are good on screen too. Dialogues are natural. Production design of the film by Bhupesh R Bhupathi is a highlight. Kolkota never looked so good in any of Telugu movies in the past. We expect a better quality graphics for a film of this profile. Editing by Sreekar Prasad is good. A couple of fun fights are shot well. Production values by new production house Sri Lakshmi Venkateswara Cinemas are excellent.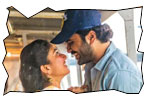 Analysis: First half of the film has fresh and breezy romance with Kolkota backdrop. Second half lacks compact screenplay with conflicting behavior by heroine character. Plus points of the film are Sharwanand, Sai Pallavi, cinematography, music, Hanu's trademark romance and production design. On the flipside, confusing/conflicting behaviour of heroine character makes us very uncomfortable in second half. On a whole, Padi Padi Leche Manasu would have been a nice film if the screenplay/writing were better in the second half.