Nag as hero in friends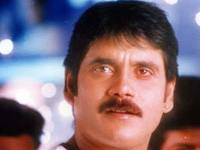 Nag seems to have fallen prey to the lure of Tamil hits. The superb success given by Nuvvu Vastavani for Nag is irresistible and Nag is in awe of RB Chowdary. Supergood films has announced another remake film with Nag now. They are remaking Vijay's "Friends" in Telugu with Charming Nag as hero. This film will go on floors in June 2001. Another project 'Anandam' in the combination of Nag - RB Chowdary is also on the anvil. The Tamil Anandam is 80% complete and the Telugu version with Nag would be started after the release of Tamil Anandam. Hence we can expect super good times for Nag in the near future.
Aswini Dutt - Ram Gopal Varma "The Company"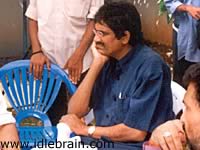 Vyjayanti films is entering Bollywood with a straight Telugu film soon. Telugu prodigy Ram Gopal Varma is going direct the film, which is titled as "The Company". Malayalam hero Mohan Lal is also roped into this project along with Ajay Devgan. The third hero of this film is the son of Hindi villain Suresh Oberai. This film too will have three producers Aswini Dutt, Ram Gopal Varma and Boney Kapoor. This film would be made on the banner 'Vyjayanti Movies Varma Corporation Production'. Ramu lured Aswini Dutt into Bollywood as his regular financiers Bharat Shah and Jhamu Saugandh are in deep trouble as their underworld nexus is exposed.