Sony offers to remake Murari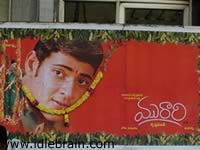 Sudesh Iyer of Sony India proposed to remake Murari in Hindi with Mahesh Babu. They also offered to do produce the film for free provided the overseas, satellite and audio rights are given to Sony. But Mahesh Babu has got his priorities right. He declined this offer saying that he want to do more Telugu films. Even Tushar Kapoor, son of Jitendra, is full of awe for Mahesh Babu after watching the film Murari. Mahesh Babu's first film as hero 'Raja Kumarudu' was dubbed in Hindi as 'Prince No 1'. After starting with a divided talk, Murari is settling as successful film. The hit range of this film would be revealed in a couple of weeks.
Lisa and Bipisha are the heroines in Cowboy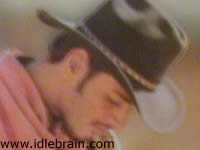 Mahesh Babu is paired up with the dusky beauty Bipisha Basu and blue-eyed original Bombay Dyeing and Pepsi girl Lisa Ray in the ambitious Jayant's venture 'Cowboy'. This film has completed three schedules so far. The next schedule would be held at Kerala forests followed by a month-long stint at Grand Canyon. This film is rumored to be a remake of a successful Hollywood Cowboy film. Satyanand, who gave stories for Vamsi (mixing DDLJ & MI2) and Mrigaraju (mixing Ghost and The Darkness & Raja Hindustani), is giving story and dialogues for this film too. A lot would depend on the characterization by Jayant in this film. If Murari has shown us the tender Mahesh Babu, Cowboy is going to unveil the aggression of Mahesh.
9 avatars by Krishna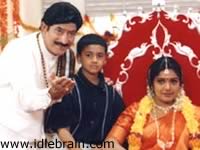 Superstar Krishna is going to give a feast for his fans with a song in which he donned nine historical roles. In the film Pandanti Samsaram, Krishna has donned the roles of Alluri Seeta Rama Raju, Bhagat Singh, Chatrapati Sivaji, Subash Chandra Bose, Veerapandya Kattabomman and four other roles in a song that is leading to climax. Krishna is directing this film after 'Manavudu - Danavudu'. This film is having Palnadu backdrop. Paruchuri brothers are penning story and dialogues for this film. Padmalaya is producing this venture.