Narasimha Naidu continues its sensational streak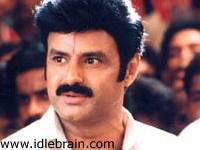 Medikonda Murali Krishna gave a big paper announcement today stating all the 111 centers in which Narasimha Naidu is running successfully with 4 shows for the past 75 days. In Vizag (Melody), Vijayanagaram (Ranjani), Rajahmundry (Menaka), Kakinada (Tirumala), Eluru (Mini Ambika), Vijayawada (Annapurna), Guntur (Krishna Mahal), and Tenali (Gaiety), this film is running all show full so far. In addition to the 111 centers, this film is also running successfully for 50 days in 39 centers. Medikonda Murali Krishna, the producer, is planning to remake this film in Tamil, Kannada and Hindi.
Krishna in another daring film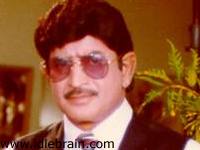 Superstar Krishna is known for experimentation and daredevilry. The man, who had the courage to take on the mighty NTR on his heydays, is acting in an experimental film called 'Evaru Nenu?'(Who am I?). Hero Krishna is playing the role of a man who had an accidental memory loss. He would be carrying a cash of 5 crores with him. In order to find out who he is, he announces 25 lakhs as the prize money. A gang of goons, who knew that hero is carrying 5 crores with him, chases the hero through out the film. This suspense thriller is going to be produced by Bheemeswara Rao. Two heroines would be paired up with Krishna. MS Babu is providing music. This film will go on floors on 20th pf April and would be wrapped up in a single schedule.
Indian Hands Helped Decorating 'Gladiator'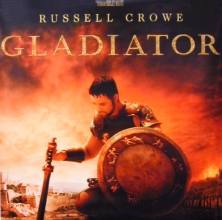 New light has been thrown on Indians' help in decorating the life-like sets and costumes of Ridley Scott's acclaimed film, Gladiator, which is made its mark even in India. It has been revealed that Crispan Sallis, who had been hired as art decorator for the film, took help of his friends in India - Nitish Roy and Sunil Pillai (of Nitish Roy & Associates) to design portions of the sets of the Roman saga, Gladiator. The whole designing was done in six weeks of working round the clock, and tons of materials and sets were shipped to Malta, for use in Rome's Colosseum, the arena and the emperor's palace. Thousands of saris were purchased from Hyderabad, Jaipur and Jodhpur and, in all, goods worth Rs. 3 crores were shipped. But the hard work done by the Indians, which gave a rich look to the film, did not get much publicity.
Read idlebrain.com Gladiator review here)