Matrimonials.com by Telugu whiz kids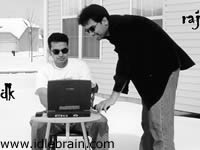 The blitz of glamour is very enticing. It's pretty easy to fall prey to the glitter of the tinsel world. But out of the millions of star-stuck wannabes, only few can realize their dreams. Raj Nidimoru and Krishna 'DK' Dasarakothapalli, a class of 94 B Tech graduates from SV University are two of them. They aptly titled their production unit as Dreams2Reality films. Tonight (29th March), their first feature film matrimonial.com is getting exhibited in International Film festival at New Delhi. This film matrimonials.com is about "two Indian guys and two Indian girls (all the Desis) in different cities who are attempting to make a love connection over E-mail". The judges of this festival include the elite directors like Sekhar Kapur. On behalf of our esteemed visitors, we wish these whiz kids a good luck. For more information on this film please visit d2rfilms.com
Nuvve Kavali bags national award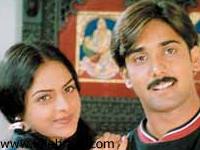 Usha Kiron's blockbuster Nuvve Kavali bagged the national award as the best Telugu film. Producer Ch Ramojirao and director K Vijayabhaskar will be presented with 'Rajithakamal' and cash award of Rupees Ten thousand each. Critic Vasiraju Prakasham shares the award for the best film critic with Suresh Sharma [Hindi]. He is the second Telugu critic to receive the national award after KNT Sastry. Nuvve Kavali film created a controversy, as it is a remake of Malayalam hit Niram. The cast and technicians might get the award for the remade film, but it is not eligible to be adjusted as the best feature film as it is not original. National award committee too made a mess out of it when Anil Kapoor and Raveena Tandon were adjusted as the best actor and best actress for their performance in the Pukar and Daaman respectively. Both there films are rejected by the commette, but were handpicked later due to the connection Raveena and Anil enjoys with BJP. Both these actors campaigned actively for BJP in the past.
Rama Naidu doles out another three lacks for Gujarath victims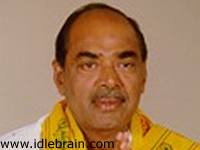 After donating ten lakhs from the public funds of Cheerala constituency, Dr. Rama Naidu is back with another donation of three lakhs. 2.1 lakhs of rupees was collected by the Suresh films exhibition at various cities and remaining ninety thousand is from the pocket of Ramanaidu. CCT (Chiranjeevi Charitable Trust) did spend 6 lakhs by taking a train full of goods to Gujarat and distributing them to the grief stuck village men. This noble deed was carried out under the aegis of Allu Arjun (son of Allu Arvind) on the day of Maha Siva Rathri.