Pawan Kalyan to do AIKIDO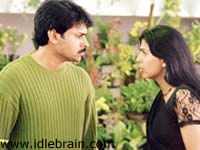 Pawan Kalyan's film Kushi is releasing on 27th of this month. Pawan is all set to take a break for four months after this film's release. During this break, he would be learning AIKIDO (Aikido is a modern, non-violent, non-aggressive Japanese martial art that was developed early in the 20 th century by Morihei Ueshiba more about AIKIDO) to use it in his next film to be made on his home banner 'Pawan Kalyan Creative Works'. Story line of Pawan's next film will have ample scope for displaying martial arts. Bheemineni Sreenivasa Rao may direct this venture. That film would be releasing in the month of April in the next year. For the starters, Pawan Kalyan is said to have sung small bits (like the ones in Tammudu) in the film Kushi with his own voice.
Director Vasu acts as Villain in Balayya's film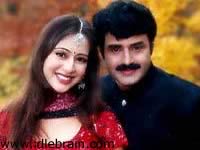 The famous Tamil director Vasu is acting as villain in Balayya's latest Venture in the direction of Ram Prasad. The muhurat of this film happened on 22nd of this month at Bhargav studios in Vizag. Simran and Reema Sen are acting as heroines in this film. Incidentally, it is Vasu who directed Balayya's first film as Hero 'Sahasame Jeevitham' along with Bharati. He also acted as villain in Tamil hit 'Vallarasu'. K Vishwanath is also doing an important role in this film. Chinni Krishna provides Story and screenplay. Mani Sharma wields the baton as Paruchuri brothers pens the dialogues. VSR Swamy is doing cinematography for this film.
Tarun in Suresh productions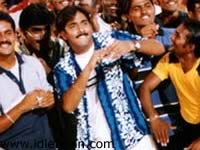 The youth sensation Tarun signed for a film to be made of Suresh Babu of Suresh Productions. A debutant director Y Kasi Viswanath will direct this film. Tarun is working in projects with NSC Arts (of Toliprema fame) and Supergood banner now. He would work for Suresh productions once he completes these two projects. The film might be titled as 'Prematho Mee Padmavathi'.