Balayya fans give a political punch at Vijayawada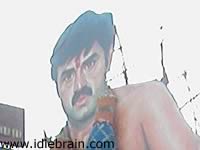 Vijayawada, the City of Krishna River, was overflowing yesterday with Balayya fans buzzing in the streets and chanting Balayya's name. The reason for that is the 100 days function of Balayya's Narasimha Naidu that is held to show the following Balayya commands in Andhra Pradesh and to celebrate the success of Narasimha Naidu that has tore the box office and records into pieces. With people of AP becoming unhappy with CM Chandra Babu Naidu, the shrewd spirants are making their moves stealthily. The color of political situation is changing day by day and this marvelous function added a new dimension and projected the new political leader in the form of Balayya. Well, if he gets a couple of continuous mega hits now, it paves the easy way for Balayya to join politics and become the CM.
Bava Nachadu postponed, So is Bhalevadivi Basu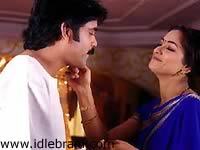 Bava nachadu and Bhalevadivi Basu seems to have fallen in love with each other. It was announced by the respective producers that their film would release on 1st of June 2001. Later on the release of bava Nachadu is shifted to 7th of June. And a day after the shifting the producer of Bhalevadivi Basu has told that the first copy of their film would be ready by 3rd or 4th of June. Hence we can speculate that Balayya's film too would be released on 7th June. In the past too, Narasimha Naidu and Mrigaraju went for this kind of chasing and settled for 11th January 2001. Will the history repeat? Only time would tell!!
Nuvve kavali 365 days celebrations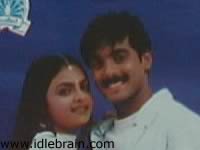 You ask any common man on the street about the latest film he liked the most. Most probably you can hear a unanimous answer in the form of 'Nuvve Kavali'. Here we are talking about the super sensational hit 'Nuvve Kavali' that has rewrote the history of box-office of Andhra Pradesh and shown the Industry people what a clean and good film can do to box office. And being the producer of the film, the Media Mogul Ramoji Rao is coming up with good news. This film has celebrated 175 days in 28 centers and would be going for 375 days in few centers too. He is coming up with a plan to let the people free into the theaters from 350th day to 365th day in all the centers where this film is celebrating 365 days. 15 days free-show for all, that is! Now, we know why Ramoji Rao is the one of the shrewd businessmen in India!