Telugu cinema enters United Kingdom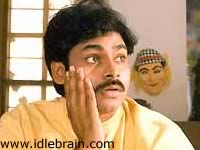 Kushi is entering the UK on 9th of June this year. Incidentally, this film is the first commercially exhibited (if we exclude the film festival) Telugu cinema in UK. The man who is making this possible is none other than A Jyoti Krishna. He is the elder son of the Kushi producer AM Ratnam. Jyoti Krishna is honing his skills in directorial department by doing BA (Hons.) in Film & Video at London. His studies would be finished by this month end and he will embark on his first directorial Telugu venture by the year-end. He is the one who gave story for the AM Ratnam - Chiru's film 'Sneham Kosam'. We, at idlebrain.com, wish the UK Telugu movies lover a happy Kushi time on the eve of first-ever Telugu cinema exhibition.
Mahesh Babu's film creates history in pre-release sales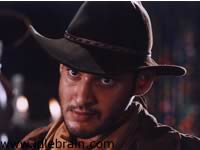 The production no 1 of Jayant Fulcrum Cinergies with Mahesh Babu as hero and Lisa Ray, Bipasha Basu as heroines in the direction of Jayant C Paranji is sold at a staggering amount for teh USA territory. Chalanachitram.com has grabbed the rights of this film by paying at least 30% more than the highest amount paid by any USA exhibitor for any of the Telugu cinemas so far. Talking to the idlebrain.com, the cheerful Jayant told that he did not close business in AP yet. He is getting amazing offers, especially from Nizam and Andhra area. He is keeping his fingers crossed so that the price would be increased by the time film shapes up for the release. He is keeping a low profile for the film since the beginning of the shooting. According to him, the expectations among the viewers would start growing up once they see the first visual ad on the idiot box.
Balayya on a combative mood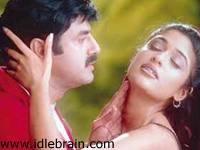 The star wars are on! And the aggressive gladiator of these wars is none but Balayya. It happened in the past where Balayya timed his film on 11th January 2001 after Chiranjeevi's 'Mrigaraju' release date was announced. Balayya's Narasimha Naidu became the all time biggest blockbuster of Telugu cinema as Mrigaraju failed miserably at box office. After a gap of 6 months and four days, the clash is again going to happen again. Will the history repeat? Nara Jaya Sridevi, the producer of Manjunatha, announced that 15th of June is the release date. Immediately, Anita Krishna, the producer of Bhalevadivi Basu, has advanced the released date of the film from 22nd June to 15th June. We can conclude that the two ladies, Nara Jayasridevi and Anita Krishna are carrying the mantle of creating star wars!