Train chasing scene for Mahesh Cowboy film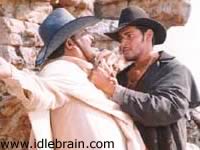 The unit of JFC would be shifting to Bikenir, Rajasthan soon to shoot the hero introduction scene on a train chase backdrop. The same set that is used for 'Gadar - Ek Prema Katha' would be used for this purpose. A few steam trains were specially drove down to this venue from National Railway Museum, New Delhi. Talking to idlebrain.com, Jayant C Paranji told that once he finishes the work here, he would be going to USA to can a few more vital scenes in this film. Mahesh Babu, fresh from his latest blockbuster Murari, is acting in this film as the cowboy. Lisa Ray and Bipasha Basu are playing heroines in this film. Rahul Dev is playing lethal villain in this fun adventurous venture.
Kushi to enter Malaysia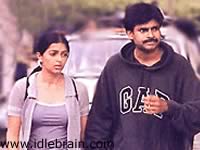 Pawan Kalyan's Kushi would be screened shortly in Malaysia. Talking to idlebrain.com, AM Ratnam told that the response in London was impressive. There are requests from Malaysian Telugu community to screen Kushi. It would be either screened in the theater or the cable channel. He is also having plans like translating Kushi in Japanese and releasing the film in Japan at a later point of time. In the past, Rajnikant's Muthu did a terrific business in Japan. He feels that it might be a good try to release Kushi in Japanese language as it sports nice fights along with neat story. It may be noted that an AR Rehman's Tamil film can be sold up to 6 crores for overseas rights as the Telugu film could not cross the barrier of 10 lakhs (that's too because of the market in USA). Releasing the Telugu films globally could increase the overseas market. It is learnt that Aamir Khan sold the overseas rights of Lagaan for 10 crores.
EVV with Kamal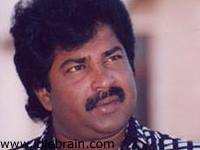 Kamal Hassan always had propensity towards comedy films. However busy he is with his perfectionist art films, he makes sure that he dishes out comedy films regularly. And any hero who is interested doing comedy films cannot ignore EVV. EVV, the protégé of Late Jandhyala, is a perfect timer in comedy. A noted producer is doing the groundwork to get this pair together. EVV and Kamal has accepted to film and it could be announced anytime. EVV recently stated that he prefers to do films for the producers who have setbacks in the recent past. Hence, he handpicked a few producers and announced films for them. These lucky producers are Mahendra (AA Arts with Srihari), Citicable Bala Krishna, Jayabheri Kishore, Ambika Krishna, Atluri Radha Krishna, Addala Chanti and R Narayana Murthy.