SJ Surya's next film with Mahesh Babu
SJ Surya recently happened to see Mahesh Babu's latest silver jubilee blockbuster 'Murari'. He quoted that Pawan Kalyan and Mahesh Babu are his favorite artists in Telugu. He liked the natural action of Mahesh Babu in that film and felt that he would suit the Telugu version of his Tamil film in making 'New'. That characterization suits Mahesh Babu. Hence, he is planning to remake the New in Telugu at a later date with Mahesh Babu. In past too, Mahesh Babu has shown his interest in doing the Telugu version of Vaali, when Raja Kumarudu was just released and creating waves. But, SJ Surya has promised Ajith that he would not remake that film in any other languages. That's reason why Vaali got dubbed into other languages, as Ajith has the intention of becoming a multilingual star. The theme of the film 'New' is that 'every man has a child inside himself'. Incidentally both SJ Surya and Mahesh Babu are alumnus of Layola College, Chennai.
Tarun paired up with Reema Sen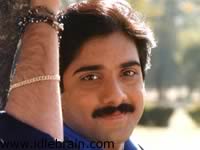 'Priyamaina Neeku', a Supergood-Tarun combination, has become a blockbuster and RB Chowdary is poised to recreate the magic by making another film with Tarun. The Pooja of the film was taken place on 9th of this month. A debutant director Sekhar Surya would be directing this film. A debutant music director Deena would score music for this film. Shooting of this film will start on 31st of December. Another heroine is yet to be selected. Tarun is becoming the hot favorite of the youth as well as the ladies with his nice selection of stories and planned releases. A dull opening followed by good talk is turning his films into blockbusters. He is also has another film by Suresh Production lined up. The producer of Toliprema in the direction of debutant director Balaji is producing his film in production 'Chirujallu'.
Narasimha Naidu producer into remake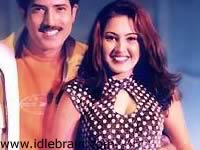 Medikonda Murali Krishna, who produced blockbusters like Suryudu and Narasimha Naidu, is remaking a Malayalam film called 'Darling Darling' in Telugu. And the darling of the film is none but the sexy Shaheen, who made a dent into the hearts of Telugu viewers with the film 'Chiru Navvuto'. Srikanth and Sai Kiran are playing the Romeos in this film by flipping for Shaheen. Senior artists like Kaikala Satyanarayana, Chandra Mohan and Giri Babu are acting in this film. V Samudra, the director of just released Simha Raasi, is directing this film. Recording of this film was started on 25th of June. Diwakar Babu is writing dialogues. It's nice to see Murali Krishna doing films with small artists without sticking to the big heroes.