EVV to direct Chiranjeevi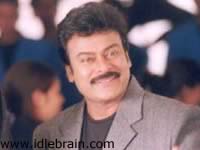 Chiranjeevi's film with Geeta arts is nearing completion. Chiru did also sign another film in the direction of B Gopal with Aswini Dutt as the producer. His next film to commence shooting is going to be the Anjana Arts film produced by his brother Nagababu. According to the reliable sources, EVV is going to direct that film. EVV has the distinction of directing films with three mega brothers individually. He directed 420, Alluda Majaka and Akkada Ammai Ikkada Abbai with Nagababu, Chiranjeevi and Pawan Kalyan respectively. The official announcement by the producer will follow soon about EVV directing the Chiranjeevi's film.
SV Krishna Reddy on title changing spree
When things go wrong, the sentiments take a lead over logic. SV Krishna Reddy, who is in a bad shape, due to incessant flops is reeling under pressure to give a proper title. The buyers and distributors take over the project and demand SV Krishna Reddy to change the title. That's what happened to his latest film under production with Soundarya, JD Chakravarthy and Prakash Raj in the main leads. Initially, he planned Swarnayugam with the same star cast, but retracted later. He started a love story and tentatively titled it as 'Pelliki Velayara' in the lines of 'Premaku velayara'. Again, he changed it to 'Cheyi Cheyi Kalupu', inspired by a song in 'Premaku Velayara'. In the last week, SV Krishna Reddy made another announcement that the film's title is changed to 'Premaku Swagatam'. It's surprising to see an experienced director like him to keep on changing the title of the film. If the film is a well made one, it would run. What's there in the name?
Chiranjeevulu to see the day of light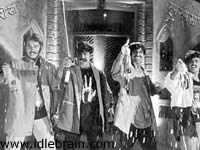 The producer of Divya Jyoti banner abandoned production of a film titled Chiranjeevulu due to financial crunch. But Raghava of Pratap arts has taken up the project and making preparations to release 'Chiranjeevulu' as he liked the subject. Raghava is a veteran producer who introduced Dasari Narayana Rao and Kodi Rama Krishna with the films Tata Manavadu and Intlo Ramayya Veedhilo Krishnayya respectively. Ravi Teja, Nagababu, Brahmaji, Sivaji, Sijju and Sanghavi are playing mainleads in this film. Radha Krishna, a debutant director provides Story, screenplay and direction for this film. Chiranjeevulu is slated for the release in the month of August.