Dum Dum Dum release on 31st August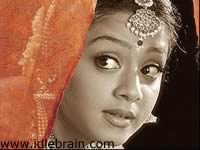 Mani Ratnam's classic hit 'Dum Dum Dum' is seeing the day of light in Telugu on 31st August 2001. The crazy pair of Madhavan and Jyotika acted in this film. The story of the film is about how a reluctant couple who were about to be married off by arranged marriage manage to break the marriage ceremony so that they can live like free birds and later on how they fall in love with each other against their parents wishes. This film ran for 50 days in 24 centers and 100 days in 8 centers in Tamil Nadu. It is the only hit produced by Tamil film industry during the Tamil New Year 2001. Mani Ratnam is producing this film. His protégé Perumal directed this venture. Karthik Raja, protégé and son of Ilaya Raja, gave music. Sri Rama Krishna penned the dialogues as Veturi has written lyrics.
AM Ratnam to make films with Balayya and Mahesh Babu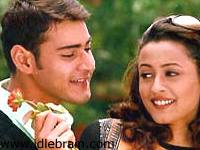 AM Ratnam, who is on hot seat after the stupendous hit of Kushi, has two more Telugu films lined up for the production. He would be remaking the Tamil film under production 'New' with Mahesh Babu as hero in Telugu in the direction of SJ Suryah. SJ Surya is currently directing the Hindi version of Kushi with Kareena Kapoor and Fardeen Khan now. This project is expected to go on floors in the first half of 2002. He will be producing a direct film with Balayya as the hero. The story discussions are going on for this film. Director of this film is not revealed yet. AM Ratnam is busy with postproduction work of his Hindi debut venture 'Nayak' in the direction of Shankar now. This film is slated for the release on 23rd of this month.
Chiru to play doctor in Shyam Prasad Arts film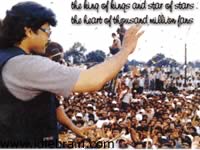 Chiranjeevi never played the role of doctor in his 100 plus film career. For the first time he would playing the role of doctor in Shyam Prasad Arts film that is going to be produced by Vijaya Bapineedu, who has given Gang Leader in Chiru combination in the past. KS Ravi Kumar may direct this family oriented film. The story of this film revolves around a doctor is sandwiched between his professional and personal responsibilities. Vijaya Bapineedu is doing the story and script work for this film. More details about this film would be revealed soon.