Brahmanandam as 'Gundusoodi Seenu'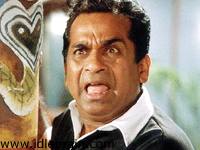 The comedy king Brahmanandam played the sensational roles of 'Khan Dada' and 'Kathi Ramdas' in direction of Siva Nagaeswara Rao in the past with films 'Money' and 'Pattukondi Chooddam' respectively. Now Siva Nageswara Rao created a role called 'Gundusoodi Seenu' in his forth-coming film 'Ramana'. His role is all about how Soodigundu Seenu wastes all his money in his dream of becoming a rowdy! After tasting incessive failures with comedy films, the director Siva Nageswara Rao is directing a love subject for the first time with new comers in the main lead. Kolikapoodi ravi, a journalist by profession, has given story and dialogues for this film.
Srikanth changes his hairstyle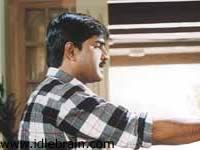 The hero Srikanth has a very healthy amount of hair on his head that makes all other heroes go red. He had constant hairstyle all these days. He did even refuse the request made by Rama Naidu to cut his hair for the film 'Preyasi Raave'. The fellow hero Mohan Babu made a comment in public that he is envious of Srikanth's hair. But the string of flops made Srikanth rethink about his hairstyle. He recently changed his hairstyle for the film to be produced by Sri Venkata Ramana Productions. Samudra is directing this film. This film is titled as 'Darling Darling'. It is a remake of a malayalam hit titled 'darling Darling'. Sai Kiran is playing second hero. Shaheen of Chirunavvuto fame is the heroine.
Tax Holiday for Atu America …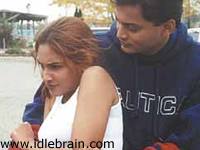 Atu America Itu India, which was released in USA few months back, is getting ready for the release in India. The release of this was delayed as 24% tax is imposed on this film as it is produced outside AP. After making a plea to the government, the producers managed to get Tax Holiday for this film. This film is going to be released on 12th of October. Gummaluri Sastry directed this NRI film. Amit Limaye and C Santha Kumar are the producers. This film deals about the cultural confusion faced by the expatriates from India in United States of America.