Daddy pirates arrested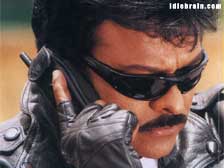 Just a day after the Daddy film is released, the pirated VCD's made their way into market. A VCD pirate was caught redhanded in Hyderabad and was remanded to police station. The producer of Daddy film, Mr. Allu Arvind had found out that the piracy of Daddy film happened at Bangalore. They have also received another tip-off from Guntur that another gang is pirating Daddy VCD. They would also be brought to book in a couple of days. It is a known secret that the same pirated VCD would make their way to USA market with in a week after the release of the film. It's a commendable effort from Allu Arvind to bust these pirate gangs. The same pirates are also holding pirated VCD's of Mohan Babu's Adhipati.
Teja to direct Jayam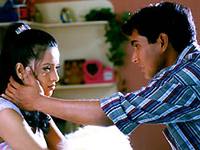 After directing two of the youth-oriented blockbusters in the form of Chitram (The Picture) and Nuvvu Nenu, Teja is preparing the story for his next youth orienter love attraction Jayam (Victory of Love). His did Chitram for Usha Kiron that also owns E TV. He did Nuvvu Nenu for Anandi arts that also own Gemini TV. Who would produce the film 'Jayam'. Siti Cable? The names under consideration for this project are Usha Kiron Movies, Aanandi Arts, Chengala Venkat Rao and Tammareddy Bharadwaja. The same technical team of Chitram and Nuvvu-Nenu would be working for 'Jayam. This technical team includes RP Patnaik (music), Shankar (editing), Rasool (Photography), Shankar (Choreography) and Kula Sekhar (Lyrics). Story, Screenplay, Dialogues and direction would be provided by Teja himself.
Srihari seeks image change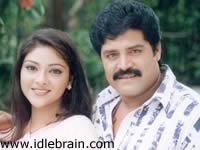 The audience got tired of Srihari doing only mass subjects. Sensing the danger of becoming typecast, Srihari experimented with 'Maa Aayana Sundarayya' using ladies sentiment. It bombed at box office. Now, he is tried his hand at full-length comedy film 'Thank you Subba Rao' that is being directed by the comedy King EVV Satyanarayana. AA Arts, which has introduced Srihari as hero, is producing this film. Srihari is playinf the funky detective in this film, who has a funny dog as accomplice. Prakash Raj is playing the role of Srihari's boss. This film does not have any songs. EVV and Srihari are banking heavily on this comedy film to give them a much-needed hit. This film is hitting the marquee on 12th of October.