Raja Sekhar in two films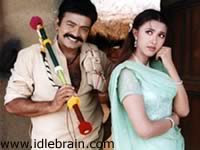 Raja Sekhar is the third hero, who has gone through a weight reduction program in USA by staying there for 2 months this year. Earlier Chiranjeevi and Venkatesh have gone through the same. After landing in Hyderabad, he announced two films. The first one is going to be remake of Tamil hit Sethu in the direction of his wife Ms. Jeevitha. Raja Sekhar is producing this film. It would be titled either Nanda or Seshu. Shankara Raja, the son of Ilaya Raja, would provide music. This film would go on floors on 20th of October. Raja Sekhar will also act in a different film to be produced by C Kalyan in the direction of Surya Prakash. Raja Sekhar will act as father and son in this film. This film would go on floors in November this year.
Ushakiron Movies 'Istam'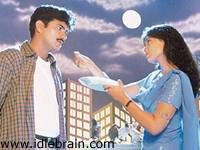 Usha Kiron movies, the movie-making machine, is producing another full-fledged new love story with fresh cast and crew. This film is titled as 'Istam'. Charan and Shreya are playing main leads in this film. Vikram and Raj Kumar are jointly directing this film. Shooting and dubbing of this film is completed. Re-recording of this film is going on now. The Hindi popular actress Poonam Dhillon is playing a special role in this film. The other cast includes Sarat Babu, Chandra Mohan, Khayyam, Ali, Naveen, Suresh, Deepti. Like the new age movie directors, this director duo is also providing dialogues, story, screenplay and direction for this film. BJ Gopinath is providing music. Hari Anumolu provides cinematography.
Who would direct Rajni?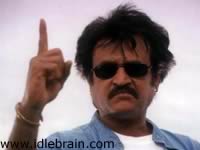 The million dollars question that is making rounds in Chennai is about who would direct Rajni's next film. All the technicians and cast are selected for this film except for the director. Laila and Jyotika are going to be paired up apposite Rajnikanth. This film too would have the political coloring to it. This film aims at motivating the people to solve their own problems without depending on the governments. AR Rehman would provide music for this film. The names of movie directors consider to handle this project are Suresh Krishna, KS Ravi Kumar, Cheran, SJ Surya and Shankar.