Is Nag's Sreeram shelved?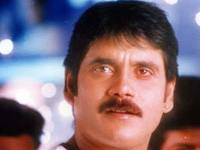 Our producers are very good at making themselves a laughing stock! Burugapally Siva Rama Krishna has announced an action packet project 'Sreeram' with Nag, which is expected to be another Shiva in the career of Nag. This film is expected to be directed by the famed Malayali director Shazi Kailas. According to the latest reports, that project is scrapped and Poori Jagannath of Badri fame is roped in to direct Nag for Burugapally Siva Rama Krishna's new venture. Earlier Burugapally has announced 11th of January as the release date of 'Sreeram'. But the starting of that film kept of postponing before being shelved. Mean while, the Supergood banner has selected Muppalaneni Siva (of Raja fame) to direct Santosham with Nag, which is the Telugu version of Tamil hit film 'Anandam'.
SV Krishna Reddy's cannibalism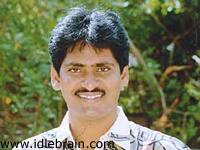 The marketing term 'cannibalism' would be used when a company releases two products of same nature in the market. Ultimately, the better product ends up eating the share of another product. In the past Bala Krishna has similar situation where two of his films released on the day. Bangaru Bullodu turned out to be the winner by making Nippu Ravva mincemeat. On 1st of November 2001, SV Krishna Reddy is going to face the similar situation when his two films Jabili and Premaku Swagatam are going to be released on the same day. Premaku Swagatam has Soundarya, JD Chakravarthy and Prakash Raj in main leads. The other film 'Jabili' is touted as a tender lover story with the new faces Dileep and Rekha. We have to wait and see which film comes out as the winner!

Is Allu Arjun making his debut in Jayam?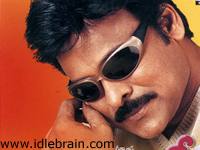 The rumors are strife in Tollywood that Allu Arjun, the son of famous producer Allu Arvind, is going to debut as hero in Teja's future production 'Jayam' (the victory of love), which is to be started in January 2002. But according to the insiders, Allu Arjun is not really interested in becoming hero at this point of time. He is more interested in technical aspects of movie making. He would be going to abroad to do a course each in 3D animation and movie direction. Allu Arjun made a brief appearance in recently released Daddy as a dance student of Chiranjeevi. In the mean time, Teja would be directing the Hindi version of 'Nuvve Nenu', which would go on floors on the eve of Vijaya Dasami.