Pawan's pepsi new campaign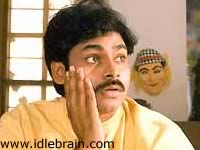 Pepsi has unveiled a new campaign on an unprecedented advertisement campaign featuring the latest heartthrob in Telugu, Pawan Kalyan. For the first time in India, the company is printing half-tone visual of a Pepsi celebrity on the flip of the bottle crown. This campaign also gives scope for Pawan's fans to collect a variety of memorabilia like calendars, posters, sun-glasses, T-shirts and wrist watches. The multi-media campaign also includes a 40-second TV commercial in Telugu in which Pawan Kalyan stars. Vibha Rishi, Executive Director (Marekting) of Pepsi Foods compares the drink with Pawan calling them 'youthful, energetic, cool and confident.' Apart from bringing Vengaboys to Hyderabad, Pepsi had in recent months organized a campaign coinciding with the release of Pawan's Khushi.

Uday Kiran on Hat-trick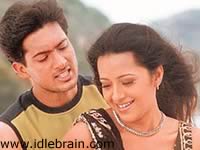 The hero with the lost look, Uday Kiran, is all set to storm theatres with his third film Manasantha Nuvve. While Teja's Chitram brought him into focus, Nuvvu Nenu really thrust him into the limelight. The two films served to position him as one of the currint heart-throbs in Tollywood. Scheduled for release this week, Manasantha Nuvve is a love story again but 'with a difference'. Uday plays a young an who is just out of college and looking for a job. When he meets a girl during his job hunt, his life changes completely. The hows and whys of this story give Uday ample scope to emote and profess undying love, as he did in his second film. Produced by MS Raju, the film has Reema Sen again in the female lead role. The. Reema had earlier worked with Uday in his first film, her first too. As is the wont with the industry, there were widespread rumours that Uday, after his two hits, started demanding an exorbitant price, which naturally put him in the blacklist as far as producers were concerned. But the earnest-faced actor vehemently denied these rumours and insisted he was just a 'regular middle-class guy.'
Anyway, since it is time for the hat-trick, let's just wish him success!

Balayya in New Zealand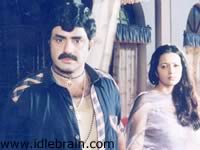 Balayya's new film under the Sri Balaji Art Productions' banner has Simran in the female lead. The songs are currently being picturised in New Zealand. The film is being directed by Ram Prasad. One of the songs will be picturised on Balakrishna and Reema Sen and maximum part of the work is expected to be completed by October 20. Two of the fights involving Balakrishna are projected to be the highlights of the film. Action, Sentiment, entertainment and romance are going to be the main elements of this film, according to DVV Danaiah, one of the producers. Veteran director K. Viswanath also figures in this film which has music by Mani Sharma.