Rama Naidu's Hollywood film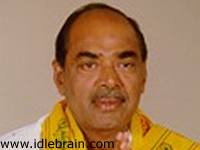 After having made his mark in different Indian languages, Dr. D Rama Naidu is now setting his sights abroad and will be soon producing an English film set on teenagers. The director of this venture is Gautam Kavuri, for whom this is a dream debut. The shooting for the film will commence in December or January and will be finished in a single schedule in USA. The film will have American actors and actresses, details of which are not yet finalized. Another film on the cards of dr. D Rama Naidu and this one will be a Telugu film - Nee Premakai, which he will be producing. Three songs for the movie have been recorded and shooting commences from 26th of October. Abbas and Vineeth will play the lead roles and the producer is in look out for new actresses for the pair. Sudhakar, Brahmanandam, AVS, Chandra Mohan, MS Narayana are others in the cast. Muppalaneni Siva is film's director and SA Raj Kumar is the music director.

Nagarjuna in 'Line of Control'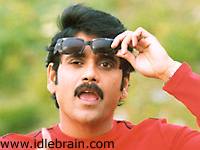 Nagarjuna has just returned from Goa. He is one of the top guns in JP Dutta's latest film 'Line of Control'. This movie is based on Kargil war. All big (and young) names of the film industry are donning the fatigues of commandos. Nagarjuna, Sunil Shetty, Abhishek Bachchan, Akshaye Khanna, Ajay Devgan, Saif Ali Khan, Manoj Bajpai and Rahul Khanna are in the lead star cast. Anu Malik is will be setting tunes and JP Dutta is the director and producer of the film. Earlier this film was titled as 'Tiger Hills'.

Gopichand's LOVERS LIKE US
AB Film works is making a new film in English titled LOVERS LIKE US, directed by Gopichand. The film is a love story based on the cosmopolitan ways in today's society. The film is set against the backdrop of Mumbai's fast growing live-in culture. Nimit, Vaishnav, Mitra Joshi, Aziz and Sarahkhan are being introduced through this movie. The first schedule of the same will commence on the 26th of October 2001. The second schedule will be in Mumbai during the last week of December 2001. Three songs will be recorded between 20th November and 25th November by Ashirwad lukes. The cast of this film includes Nimit Vaishnav, Aziz, Mitra Joshi, Sarahkhan, Damandeep Singh, Simi, Diana, Gururaj and others. The technicians for the film are - Music: Ashirwad Lukes, Lyrics: Oliver, Cinematography: Madhu A Naidu, Co-direction & set designer: Saveenaa, Co-producer: K Madanmohan Reddy. Produced by Mr Ganesh Siddhanti. Story, Screenplay and Direction: Gopichand.