RP Patnaik music for Nagarjuna for Santosham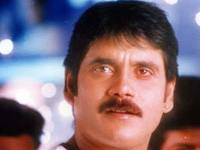 The makers of 'Hello Brother' are attempting another film with Nagarjuna now. This film is titled as 'Santosham'. Dasarath, a debutant director, will direct Santosham. Dancing sensation Prabhudeva is also playing another hero in this film. Lagaan fame, Gracy Singh, is selected as one heroine. The other heroine is yet to be finalized. Erstwhile famous director Vishwanath is playing a crucial role. RP Patnaik, who gave sensational music for films like Chitram, Nuvvu Nenu and Manasanta Nuvve is going to score music for this Nagarjuna film. This film would go on floors in 25th of November. KL Narayala is the producer. S Gopal Reddy is presenting this film.

RB Chowdary donates 5 lakhs to RR Shinde family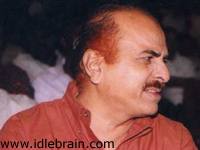 RB Chowdary is a very successful producer in Telugu and Tamil film industry. He is also very generous when it comes to treating his team members. On the eve of Vijaya Dasami, he announced Rs. 5 lakhs to the family of deceased director RR Shinde. RR Shinde made his debut last year by directing Nagarjuna film 'Ninne Premista'. Nagarjuna has recommended RR Shinde for that film. Later on he directed another Srikanth film 'Naa Manasista Raa'. RR Shinde was signed up for the film 'Anandamanandamaye' in which Nagarjuna and Srikanth doing main leads. But, in the mean time, RR Shinde expired due to lung cancer.

Savitha Reddy - the voice of Richa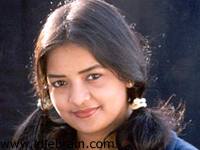 Savita Reddy has a major of share in the success of the film Nuvve Kavali. She is the one who dubbed the voice Richa Sharma in that film. She is the hot property in the industry now with major producers preferring her if they are debuting any heroines in their films. She also dubbed the voice of Arti Agrawal in Nuvvu Naaku Nachav. She rendered her voice to Rekha in Usha Kiron movie's Anandam. She is also gave voice to Simran in 'Kalisundam Raa' and 'Narasimha Naidu'. She is also a permanent dubbing artist of Jyotika in Tamil. Savita Reddy did is basically from Chennai and did her MBA.