Cowboy film release through Mayuri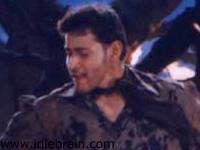 Mahesh and Jayant have returned to Hyderabad on 30th of October after a 3-week shooting stint in USA. According to Jayant, the USA shooting went to really well. They bought the raw film in USA and developed it in USA after the shooting is over. 80% of the editing of the film is completed. The next schedule would start at Nashik on 11th of November. Three songs are canned so far for this film. Two more songs need to shot. The shooting part would be completed by 10th of December. The film is expected to be released on 10th of January. The producer has sold the film only for three areas. These areas are Krishna (Venkatrao), East Godari (Sairam Movies) and Nellore. For the remaining areas, the producer is releasing himself through Mayuri distributors so that he can reap the benefits. In USA, this film is going to be released by chalanachitram.com. The audio of this film would be released either in the last week of November or the first week of December. The audio album would be having 6 songs, though the film sports 5 songs. A song would be shot and added after 50 days of the film. Incidentally, this film is having opposition in form of Balayya's Balaji arts film, which is going to be released on the same day. 10th January, that is!

AM Ratnam's Paravasam for Diwali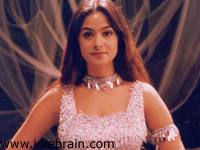 AM Ratnam, the star moviemaker, is dubbing the 100th film of Bala Chandar. This film is titled as Paravasam. This film has got the enviable cast and crew. AR Rehman is providing thumping music. This film has Madhavan, Simran and Sneha in the main roles. Kamal Hassan, who was debuted by Bala Chandar in the past, is making special appearance in Paravasam. Bala Chandar has given memorable films like Maro Charitra and Aakali Rajyam with Kamal Hassan in the past. This film has 7 songs in total. Aditya bags audio rights for this film. Audio release is slated on 5th of November. This movie is expected to hit the marquee on 14th of November as Diwali special. AM Ratnam has dubbed successful movies in the past from Tamil like Gentleman, Roja, Oke Okkadu, Premikudu, Bharateeyudu etc.

Subbu with 535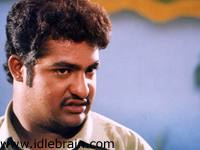 NTR is on hot seat after the instant success of the film Student No.1. His latest film Subbu got lot of craze in trade circles. Suresh Varma, the protégé of Ram Gopal Varma, is directing this film. The entire film is being shot by 535-camera. This camera is used only for songs and chase scenes to get the maximum effect. But for this film, the producers are using this camera to shoot the entire film, though it costs them a fortune. The unit of Subbu has completed its shooting New Zealand on 20th of October for 10 days. They have shot three songs. Mani Sharma provides music for this film. Subbu is produced by Srinivasa Yadav, the distributor of Samarasimha Reddy and Narasimha Naidu in Ceded area. Subbu is expected to hit the marquee on 21st of December.