Tarun in AM Ratnam's next project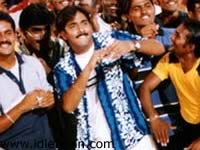 Tarun is picking his films very carefully after the disaster of 'Chiru Jallu'. He is doing two films now and Supergood films and Suresh Productions are producing these two films. AM Ratnam has recently signed Tarun for his next bilingual production in Telugu and Tamil. Jyoti Krishna, the elder son of AM Ratnam, is making his debut as the director. He has given story for Chiranjeevi's film 'Sneham Kosam' in the past. He has recently completed his course in direction at London. AM Ratnam is taking special interest in his project by making a technical coup. AR Rehman is roped in as music director. PC Sreeram is going to be the director of photography. The rest of the project details are being worked out. This film would go on floors soon. AM Ratnam is currently busy in getting the first copy ready for 'Paravasam' directed by K Bala Chandar and music for this film is composed by AR Rehman. Click here to listen to Paravasam songs

College Bug bites Dharmavarapu Subramanyam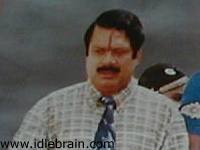 The latest super hit movie 'Nuvvu Nenu' gave Dharmavarapu Subramanyam a very curious kind of popularity. Apart from being a solid break, the film has brought the actor a deluge of offers; all similar to the one he played in Nuvvu Nenu. Now he is a very busy 'lecturer' what with a more than half-a-dozen roles of the same character landing up in his lap. As the trend of youth films is likely to continue for a while, Dharmavarapu can be sure of more and more 'lecturer' postings in the near future. Considering that he is a talented actor with a flair for subtle humor, Dharmavarapu need not really worry about the offers. From the small screen to big one, it was a not-so-long journey for Dharmavarapu and as comedy enjoys prominent position in Telugu film scripts, comedians will always have more and more avenues opening up before them.

Abhay made a table profit of 8 crores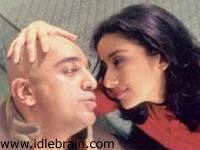 The Kamal Hassan - Suresh Krishna's crazy product Abhay made a terrific business of 42 crores and surprised everyone. The earlier film that made business of any high magnitude was Padayappa (Narasimha in Telugu), which made a business of 26 crores. Abhay is releasing in many languages all over the world with 630 prints. Abhay made a business of 10 crores in Tamil Nadu alone. Kamal Hassan paid 7 crores for this film for Hindi rights. It made a business of 12 crores in all other languages. This film was made on a budget of 15 crores and the producer Thanu is richer by 8 crores now. This film is having worldwide release on the auspicious day of Diwali (14th November). Shankar Mahadevan gave music for this film. Kamal Hassan is playing double role. Manisha Koirala and Raveena Tandon are playing female leads. JK Cinema is releasing the Telugu version of Abhay.