SV Krishna Reddy sells Jabili hard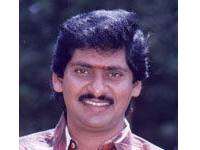 The film Jabili completed its shooting long back and the first copy is ready a month back. But, unfortunately this film had no takers as SV Krishna Reddy (director) and Arjuna Raju (producer) are involved in this film. SV Krishna Reddy had a string of flops in the recent past. Arjuna Raju's 'Bava Nachadu' was washed out at box-office. Hence, Achi Reddy, the buddy of SV Krishna Reddy has taken the onus of marketing. He called all the probable buys individually and has shown the preview of the film. Only those guys, who were satisfied with the preview, bought the rights. Paras Jain has taken rights for Ceded area and Pramod Jain has bought Nizam rights. Jabili is also sold out for Godari districts and Uttarandhra. This film stars Dileep (of Repallelo Radha fame) and Rekha (of Anandam fame). Janardhan Maharshi provides dialogues. SV Krishna Reddy provides music.

Business closed for Uday Kiran's future film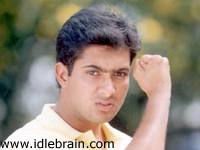 If we have seen films by famous directors finding no takers, it seems to be the Uday Kiran's turn now to be on the hot seat. A future film of Uday Kiran, which is going to be directed by Prasad, is sold out for entire Andhra Prasad even before it has started shooting. Prasad, who worked as the executive producer for Annapurna studios in the past, has directed a flop film 'Nidhi' with Srikanth earlier. Surya Prakash Rao, a politician cum businessman, would produce this new film. This film is Surya Prakash's first film. Richa Pallod was roped in to play heroine. Sudhakar Reddy (Venkat Ramana Films, Nizam) and Sunil (Asian Films, Nizam) have bought the rights for entire Andhra Pradesh region. This film will go on floors on 26th of this month.


Story behind Super Good banner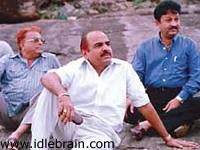 Supergood films banner is the most reputed and prestigious banner in both Tamil and Telugu. RB Chowdary, the founder of 'Super Good' banner, is basically from a farmer's family in Rajastan. He was in to steel, exports and jewels business. He entered Malayalam film industry first and produced a few films. He used do all his business on 'Super' banner. In 1989, he entered Tamil film industry and produced films on 'Super' banner in partnership with Mohan (the manufacturer of 'Good Knight' mosquito mats). When they broke away, RB Chowdary borrowed good from 'Good Knight' and modified it as 'Super Good' films. From then onwards, he never had to look back. He produced 49 films so far. Among them, there are 15 Telugu films, one Hindi film and another Kannada film.