Keeravani gives music to Mohan Babu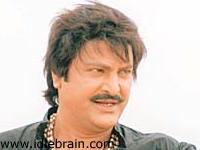 Mohanbabu is planning to produce another film in the direction of A Kodandarami Reddy. It is a remake of a successful Malayalam film 'Kaka Kuyil'. Music director Keeravani is wielding baton for this film. Arti Agrawal is one of the heroines under consideration. Srikanth and Raasi are also paired up for the remake. Music sittings began on 26th of November at the holy town Tirumala. The film would go on floors on 20th of January. This film would be made ready for release by May 2002. Marudhuri Raja provides dialogues. Jayaram will handle camera. The other cast in the film includes Brahmanandam, Kota Srinivasa Rao, MS Narayana, Tanikella Bharani, Ali, Dharmavarapu Subrahmanyam, Giribabu, Nedumudi Venu, Sujatha, Telangana Sakunthala and Sishwa are in the cast. Editor of this film is by Goutamraju. M Vishnu Vardhan Babu, the elder son of Mohan Babu, is the presenter of the film. M Krishna, the brother of Mohan Babu, is the executive producer. This film would be made on 'Lakshmi Prasanna Pictures' banner.

Shooting of Venky's film on a fast pace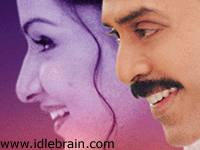 The second schedule of Creative Commercial's movie with Venky and Bhumika Chawla in the lead is progressing in a set erected at Sanjeevayya Park, Hyderabad now. Karunakaran is directing this film. Venky has given bulk dates for this film. This schedule will last till the entire shoot is complete. The shooting of the film is expected to be wrapped up by the end of February 2002. This is the second film with Venkatesh after 'Chanti' by creative commercials. Hence the expectations are soaring high. The other cast in the film includes Sunil, Vijaykumar, Ranganath, Ali, Saikrishna, Jogi Naidu, Anilraj, Manjula and Varsha are in the cast. Dialogues are by Trivikram Srinivas, music is by Harris Jayaraj and camera is by Rameshbabu. K Benarjee is the executive producer, while story, screenplay and direction are by A Karunakaran.

Sumanth's Sabhash on the backtrack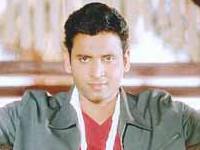 Jaya Krishna, who is reeling under heavy pressure after the flop of Abhay, is finding it hard to continue the shooting of Sumant's film under production 'Sabhash'. Sai Balaji, who directed a Srihari's film in the past, is directing this venture. The shooting of the film was started on 6th of November 2000. Chandni is doing the heroine role. Sumant have not had a single hit so far in his career and all the efforts by Annapurna studios to establish Sumanth are going on drain. Sumanth's earlier solo film 'Ramma Chilakamma' was bought Annapurna distributors and flopped miserably. Sumanth has played the role of sincere police officer in 'Sabhash'. With the current trend of love stories making the hay, its very unlikely that Sumant's Sabhash releasing in the distant future.