Vikraman to direct Venky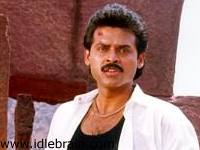 Vikraman is a popular director in Tamil film industry. He has directed the Tamil originals of Subhakankshalu, Surya Vamsam, Raja and Maa Annayya. For the first time, he is roped into direct a straight Telugu film with Venky as hero. Sai Deva Production will produce this film. Sai Deva Productions has given films like Subhakankshalu in the past. Regular story discussions are going on for this film. Vikraman is also good at selecting right kind of songs for his films. The audio rights for Vikraman films get sold for 1.25 crores each. All the songs in Telugu versions of above-mentioned four films are taken from the original films. This film will go on floors in the middle of next year. Venky is working for the creative commercials film at present. His next venture would be the periodical film by Suresh Productions in the direction of Jayant.

Balayya's pongal release is the hottest one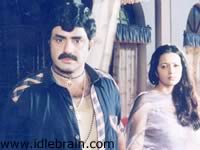 One of the titles considered for the Balayya's film under production is 'Seema Simham'. Balayya is playing the role of IPS officer Durga Prasad. For a change, Balayya belongs to Nizam region in this film. Simran and Reema Sen are playing heroines. Reema Sen dominates the first half and she belongs to Nizam area. Simran dominates second half and she belongs to Rayalaseema. Paruchuri brothers have written powerful dialogues for this film. One of most significant dialogues in this film is 'Naa gurinchi telusukovalante … rayala seemaku velte raallu cheptaayi, kona seema ki velte godari neellu cheptayi, telanganaki velte errati beellu cheptaayi'. Mani Sharma has given six super hit songs. Shooting of this film would be completed by 15th of December. It would be released for Pongal season. Bhagavan Das and Danayya are the producers. G Ram Prasad directs this action-oriented film.

Kamal Hassan's next film for Pongal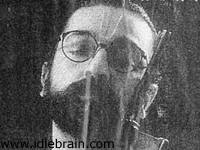 Kamal Hassan is coming up with a rib-tickling comedy film now. Renowned director Mouli is directing this film. Simran, Abbas, Manivannan and Sneha are playing other important roles. Ramya Movies, which has given Mani Ratnam's Sakhi in the last year, is producing this film. Deva, of Master, Toli Prema and Vaali fame, is providing music. Shooting of the entire flm is complete except for 3 songs. The unit is moving to Switzerland to can these three songs. Kamal Hassan, who always has penchant to try things different, is coming up with a special get-up, which lasts for few minutes in this film. You got to wait for the film to release to know what that get up is all about.