Sexual harassment for Subbu heroine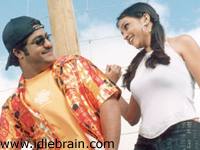 Sonali Joshi, the heroine of Subbu, has alleged today that the director Suresh Varma tried to do molestation to her when they went for shooting songs in New Zealand. Suresh Varma allegedly entered the hotel room on Sonali Joshi in a state of inebriation and asked for a sexual favor. Sonali has alleged sent him out of the hotel room. From that day onwards, Sonali Joshi was reportedly verbally abused and degraded by the director on the sets. She also alleged that she is not paid the amount promised by the producers for her extra callsheets and costumes to the tune of Rs. 81,000/-. However the director Suresh Varma has denied these allegations and maintained that Sonali Joshi was paid the promised remuneration of 2 lakhs and she is trying to emotionally blackmail him. The film Subbu's audio was released on 3rd of this month. Subbu is slated for 21st December release.

Rama Naidu to introduce Aryan Rajesh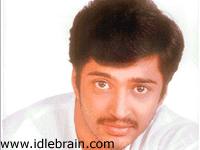 Aryan Rajesh, the elder son of EVV Satyanarayana, is all set to make his debut through the prestigious Suresh Productions. Dr. Rama Naidu has offered to introduce Aryan Rajesh in the direction of EVV Satyanarayana. Koti is providing music to this film. Aryan Rajesh was trained under the aegis of Devadas Kanakala for 8 months and then he got trained in Asha Chandra institute in Mumbai. Aryan Rajesh has also got an open offer from Ramoji Rao for Usha Kiron Movies. Other prominent producers like Ambika Rama Chandra Rao (Ambika Films), Raju (Supreme Audio), Yalamanchili Sai Baba (Sai Baba Arts) are eager to make films with Rajesh. With a handful of offers, lets hope Aryan Rajesh will make a mark as another youth hero in the current trend.

Entha Bagundo in this month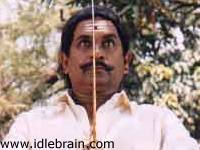 The first copy of Entha Bagundo is ready. This film is produced by KC Sekhara Babu and directed by Tammareddy Bharadwaja. This film is touted as an out and out comedy entertainer with an under current of love and family drama. Sai Kiran, Laya and Rohit are playing main leads. This film has the entire pack of comedians doing hilarious roles. Saket Sairam, a debutant, is scoring music. Sobha choreographed all the songs. Thyagaraju and Andam Srinivas are providing dialogues. Amar does camera work. Guru Charan and Sahiti penned songs. According to the producer, 'Entha Bagundo' belongs to the genre of 'Pellam Chebithe Vinali' and 'Kshemamga Velli Labhamga Randi'. This film is slated for the release in the last week of December.