Balayya unveils NTR's statue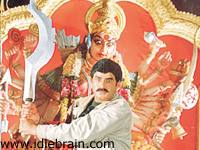 Film star Bala Krishna unveiled the NTR statue at Araku Valley on 5th of this month amidst big crowds. The brothers of Balayya and other political big wigs attended this function. The dissident group of CM Chandra Babu Naidu's Telugu Desam Party has gathered to support Bala Krishna. The politicians who graced this occasion include Dasari Narayana Rao, M Mani Kumari, CH Annayya Patrudu, MVVS Murthy, Sobha haimavathi and Ganta Srinivasa Rao. Dasari Narayana Rao urged Bala Krishna to enter politics at the earliest. Film personalities like Paruchuri Gopala Krishna, B Gopal, Gopal Reddy and Chinni Krishna attended the function. Bala Krishna has requested the government officials to put more efforts to make Araku as 'Andhra Ooty' by doing beautification, which would fetch more tourists. On this occasion, Bala Krishna has announced the title of his forthcoming film as 'Seema Simham'. The writer Chini Krishna professed that Seema Simham will cross the collections of Narasimha Naidu. The producer has announced Rajahmundry as the venue of 100 days function of 'Seema Simham'.

Teja gives more credits to character artists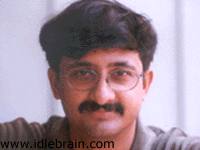 Teja knows the contributions the technicians and other artists do for a movie. But, it's a culture in Telugu film industry that only hero takes the credit of the successful film and there by he gets more space in the poster publicity. In a path-breaking movie, Teja has prepared 100 days posters of 'Nuvvu-Nenu' with Tanikella Bharani, Telangana Sakuntala and Benarjee featuring on each of the posters (click here to see them). Teja feels that all his movies run because of the script and direction. He is of opinion that any newcomer or non-entity can do justice to hero role in his film. This is one of the reasons why he is considering new faces for him next film 'Jayam'. All the youngsters from the cinema industry are keen on grabbing the hero opportunity for 'Jayam'. We have to wait and see if he selects a kin of film personality or go the way Krishna Vamsi has done for his next. Giving paper advertisement for a 'star hunt', that is!

Prabhudeva 2nd straight film in Telugu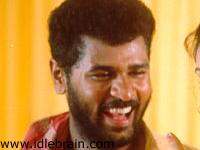 Prabhudeva is acting in his second straight film in Telugu now. The film is titled 1-2-3. This film has a story about three mentally challenged men. Prabhu Deva, Raju Sundaram and Nagendra Prasad (all these three artists are brothers in real life). Jyotika, the heroine, comes into the life of these three people and change them in to fine artists in the fields of music, painting and still photography, respectively. There are 6 songs in the film and the dancing brothers choreograph all these songs. Shooting of the film was started on 3rd of December and it will continue till January to wrap up the shooting. 1-2-3 will be released in February 2002. Subhash is the director. Thotapalli Madhu provides story and dialogues. Suresh Ameen is producting 1-2-3. Camera is by YS Murali.