Mahesh Takkari Donga with 120 prints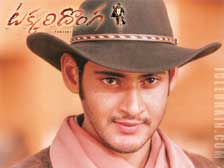 The postproductions activities of Mahesh Babu's cowboy film 'Takkari Donga' (web site) are going on at a breakneck speed. As of today, the producer is having requirement of releasing the film with 120 prints. The executive producer Vasant is touring entire AP to select the right kind of theaters. He is considering both DTS facility and 70mm screen as the film has spectacular background music and superb landscapes. He would be taking the help of local Krishna fans to locate the good theater. Devi 70mm is confirmed as the main theater in Hyderabad. The total production working days for this film are 160. The producers have spent around 40 lakhs on travel fare alone (just for flights and trains for cast and crew movement), as Takkari Donga needed lot of traveling to capture beautiful landscapes. The rights for this film are given to Sri Lakshmi Pictures (Krishna dist), Vamsi Krishna movies (Nellore), Surya films (East Godari) and chalanachitram.com (USA). Ravi Teja films in Guntur area has offered 99 lakhs for Takkari Donga. But the producer is still negotiating. JFC (Jayant Fulcrum Cinergies) would be releasing Takkari Donga in rest of the areas through Mayuri distributors. This film is slated for release on 12th of January 2002. Audio is expected by this weekend.

Original NTR in Nandeeswarudu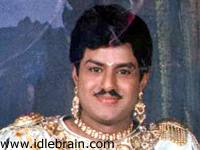 Original NTR is going to be seen in the title role of Nandeeswarudu film, which is going to be made with Balayya soon. Balayya will be using special make up so that his face is made into NTR mould. The make-up man who worked for 'Bharateeyudu' is going to be roped in to do this special work. The make-up alone is expected to cost around Rs. 2 lakhs a day. B Gopal is going to direct this film. Chinni Krishna has given powerful story. This movie needs a producer who can pump in unlimited amount of money without any second thoughts. Initially Balayya wanted to produce this film on his own. But the heavy budget is a factor that bothers him most. AM Ratnam is willing to produce the film. We have to wait and see who is going to do this film in which Balayya is doing to role of Nandeeswarudu with NTR get up using a special make-up.

Uday Kiran's Dil release on 19th of April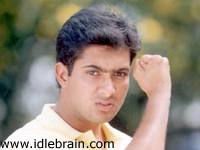 The superhit combination of VN Aditya and Uday Kiran is back with 'Dil' now. Burugapally Siva Rama Krishna is going to remake a Tamil hit film Dil in Telugu now. Muhurat of this film was held on 5th of November in Hyderabad. Regular shooting of this film will start from 14th of January 2002. The production work will be done in January, February and March. This film is slated for release on 19th of April 2002. Paruchuri brothers are penning dialogues. RP Patnaik will provide music. A new cinematographer Siva Kumar will debut through this film. The heroine of the film is not yet selected. Other cast includes Sunil, Paruchuri Venkateswara Rao, Asish Vidhyardhi, Dharmavarapu Subramanyam, MS Narayana, Tanikella Bharani etc. B Naga Muniswari is presenting this film. The Tamil titled 'Dil' is retained in Telugu version as a sentiment. In Tamil Dil means guts (Dammu). In Telugu it does not have any meaning through!