Chiru, Venky & Mahesh New Year celebrations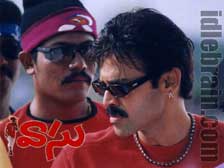 Chiranjeevi is having his New Near celebrations at Waranasi now. And the list of guests includes his favorite producers Vijaya Bapineedu, Allu Arvind, Shyam Prasad Reddy, Devi Vara Prasad and KS Rama Rao. Venky has his own style of celebrating happiness during this 31st December. He took his flight to Germany to meet his spiritual guru on his way to Nirvana. Venky visited Germany on 29th December and is expected back in India by 3rd of January 2002. Mahesh Babu finished his dubbing for Takkari Donga on 26th of December and took a flight to Hong Kong to do some shopping and have a holiday. He was supposed to complete dubbing by 20th, but his sore throat delay the dubbing process. Pawan Kalyan is in Chennai doing his homework for action film, which is to be started in February 2002.

Dr. Rama Naidu charity extended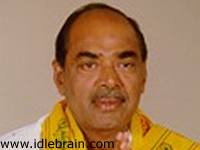 Dr. Rama Naidu celebrated the 100 days function of 'Preminchu' in style on 27th December 2001. He gave away Rs. 10 lakhs to the institutes for blind students on this occasion. Suresh Productions 'Preminchu' celebrated 100 days with four shows in Geet (Vizag), Apsara (Rajahmundry), Rukhmini (Kakinada), Swarna Palace (Vijayawada), Vijaya Talkies (Guntur), Bharat (Karnool), Lakshman (Warangal) and Shanti (Hyderabad). Political bigwigs like Sushma Swaraj, Bandaru Dattatreya, Dasari Narayana Rao and Devendar Goud attend this function. On this eve, Dr. Nama Naidu gave away a check worth Rs 5 lakhs to the family of the deceased directed RR Shinde. Venkatesh is the only celebrity actor to attend the function who did not work for the movie Preminchu. Laya turned out to be cynosure of function because of her fine performance in the film 'Preminchu'.
Tirupati to turn into function place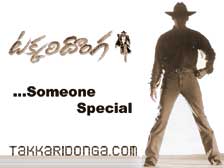 The holy shrine Tirupati is all set to play host for the three of the movie functions in the year of 2002. The triple platinum disc function of Mahesh Babu's 'Takkari Donga' will have Turupati as venue. Jayant C Paranji is directing and producing this film, which is all set the make the screen ablaze on 12th of January 2002. Mani Sharma provided the music. Gemini Kiran will hold the 100 days function of the third biggest blockbuster of the year 2001, Nuvvu-Nenu, in Tirupati. Teja directed this non-starrer that made the entire technical team the most sought after one. SV Cellulloid has decided Tirupati as venue for 100 days function of surprise hit 'Itlu Sravani Subramanyam'. Ravi Teja, Tanu Roy and Samreen acted as lead artists in this film that was directed by Poori Jagannath.
.