Takkari Donga procures clean U certificate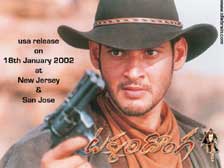 Mahesh Babu's Takkari Donga completed censoring on 3rd of this month. It is given a clean U certificate by the censor board. Unlike other movies, this movie was censored first and then the final DTS mixing is done so that if any cuts were there, the continuity can be made up in the DTS mix. According to Sumadhar Audio, Takkari Donga's official sales figure (as per the tax paid) is 4 lakhs as on 3rd of this month. Takkari Donga is leading the Sankranthi pack in the terms of audio sales. Mahesh Babu is in Tirumala holy shrine today along with the Takkari Donga print to perform Pooja. This movie is hitting theaters on 12th January in India and on 18th January in USA (San Jose and New Jersey). In AP, Takkari Donga is releasing with 120 prints. Venkateswara Films of Nizam has quoted an astronomical figure at the last moment and grabbed the film two days back.

Pawan Kalyan to do two simultaneous films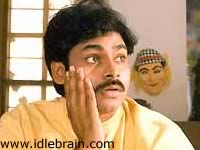 Pawan Kalyan is planning to make the amendment for the long gap he is taking in between movies. He will be acting in two films simultaneously. Geeta Arts would produce the first film. Pawan acts and directs this film. It is expected to go on floors in March 2002. This will be a high budget film made on martial arts. Pawan kalyan will also act in another small budget film to be produced by Anjana productions simultaneous, which is going to be director a debutant. Pawan Kalyan is in Chennai at present. He is said to have given nod to AM Ratnam for the silver jubilee function to be held on 21st of January 2002. According to highly placed sources, he will return to Hyderabad by 26th of January after which he is expected to make an announcement about his forthcoming movies.


Nagarjuna keeps low profile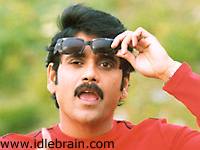 Nagarjuna is a wounded tiger now. He is taking a keen interest in the new film 'Santosham'. He will start another project till 'Santosham' is completed. After a series of disastrous flops, Nagarjuna has become very silent and is shunning the publicity. He is waiting for the 'Santosham' to be released and let the film speak about Nagarjuna. Dasarath, a debutant handpicked by Nagarjuna, is directing this feel-good movie with two of the cute heroines, Sreya and Gracy Singh. Latest musical sensation RP Patnaik is giving melodious tunes. S Gopal Reddy is taking care of camera. The director Dasarath pens dialogues. Nagarjuna is playing the role of architect Karthik. The second schedule of this film is starting from 17th January onwards.