Nagma turns into Aunty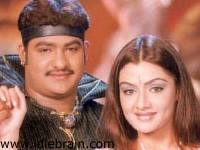 The sex symbol of the last decade Naghma is accepting the realities now. She is making a shift over in her role from the heroine into character artist. She is acting as mother of heroine Arti Agrawal in B Gopal - NTR film that is being produced by Chanti Addala on Friendly banner. The director has seen the brilliant performance of Naghma on a TV trailer of Tamil dubbed film 'Citizen' and opined that she suits the role of NTR's strong-headed mother-in-law in the film. Naghma accepted the role gracefully and the shooting of film is on roll. NTR plays the hero. Gajala and Arti Agrawal play heroines. Hanumantha Rao, an English lecturer from Vizag, has given a story for this film. RP Patnaiak, who proved himself as the music director of love films, is all set to show his versatility by scoring music for this mass film. B Gopal is alternating between this film and Chiru's film with Vyjayanti productions. This film is all set to release on 28th May of 2002, which incidentally falls on the birthday of the legendry NT Rama Rao.

Allu Arjun selected as hero for Teja's Jayam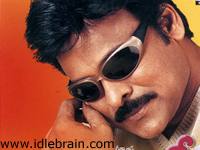 Do you want to spot director Teja in Hyderabad? All you got to do is to watch all the latest releases on the day one on morning show in the main theater of Hyderabad. In a small informal chitchat with idlebrain.com, he revealed that he selected Allu Arjun as hero for his forth-coming film 'Jayam' to be started in the first week of February 2002. Naresh, the second son of EVV Satyanaraya, is doing the role of youth villain in this film. Teja is taking all the new talent for this film. RP Patnaik (music), Sameer Reddy (camera), Kula Sekhar (Lyrics), Shankar (choreography), Shankar (editing), Horseman Babu (fights) will support the technical aspects of the film. It is also learnt that Chiranjeevi is taking keen interest in teaching Arjun the tricks of trade in all departments. 'Jayam' is going to be jointly produced by Teja and Gemini Kiran.


Mahesh Babu's Murari released in Tamil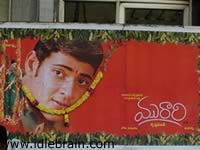 Krishna Vamsi released the film 'Murari' in Tamil on his home banner 'Andhra Talkies' on 13th of this month as Sankranthi special. The audio of this film was released by Duet audio first week of January and proved to be an instant success. Noted lyric writer Vaira Muthu penned lyrics. Murari was released with extraordinary publicity. 52-inch televisions were installed in all main 'Murari' theaters and all the important clippings of the film are shown in them. All the major heroes like Vijay and Vijaykant have taken special care to sing praises about Mahesh Babu's performance Murari. A matador van, which adorned with Murari cutouts and 54 inch TV inside, made a trip between Chennai and Kanya Kumari giving publicity in all the villages/towns in between. We have to wait for a week to know the commercial impact of this film on Tamil Sankranthi releases.