Bhumika Chawla replaces Tara Sharma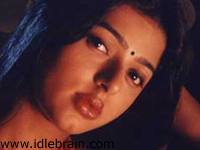 Tara Sharma is having bitter experiences in Telugu film industry. Initially she was taken as heroine by Teja for Hindi version of 'Nuvvu Nenu' and was unceremoniously dropped. Later on, she was selected for RK films banner apposite Mahesh Babu. She completed 10 days of shoot, which includes a solo song on her. Then she is taken out of the project and was replaced by Bhoomika Chawla. Tara Sharma came into limelight when she acted in a Pepsi commercial in which she kisses Sharukh Khan. Tara Sharma possesses exotic looks, as her mother is British. She left her lucrative financial consultant career in Anderson Consulting in London to make splashes on Silver screen. Currently, the shoot of RK films is going on in Padmalaya on Mahesh Babu. Bhumika Chawla will enter the sets in this week.

CS Rao to direct Vikrama Simha?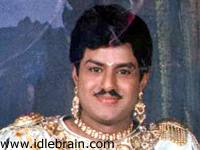 It is learnt that Balayya has asked Kodi Rama Krishna to opt out from Bhargav Art's ambitious folklore venture due to the misunderstandings the scriptwriter Tripuraneni Maharadhi has with Kodi. Tripuraneni Maharadhi is a veteran scriptwriter who worked for NTR's blockbusters like Lavakusa and Kanchukota. Kodi changed the script done Maharadhi. Maharadhi was hurt by that incident. He advised Balayya that Kodi does not have any experience in directing folklore films and the 'Vikrama Simha' would be flopped if Kodi leads the project. Tripuraneni Maharadhi always had ego problem and he never shies away from taking revenge if he is hurt in the process. In the past too, when he had differences he joined hands with Superstar Krishna and worked on scripts like Simhasanam. When Balayya requested Kodi not to change the script, Kodi did not relent. Finally, Balayya has taken decision to go ahead without Kodi. Maharadhi has contacted veteran director CS Rao and convinced him to direct this film.

RP Patnaik turns hero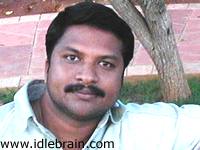 RP Patnaik is high after the three consecutive super hits of Nuvvu Nenu, Manasanta Nuvve and Nuvvu Leka Nenu Lenu. The latest buzz is that RP Patnaik is going act as hero in a film soon. When contacted by idlebrain.com, he confirmed the news. But at the same time, he cautiously told that it's an artistic character. He will play the role of blind man. This film will be a remake of Tamil Sankranthi Hit 'Kaasi'. It's the story of a guy who has a paralyzed father, a mother suffering from asthma, a drunkard of an elder brother and a beautiful sister to be married. All of them depend upon Kaasi's income, which he earns by singing songs. RP Patnaik turned out to be a right choice as he is a normal looking singer. Atruli Purna Chandra Rao is producing this film. It will go on floors in the month of October 2002.