Nagarjuna as Manmadhudu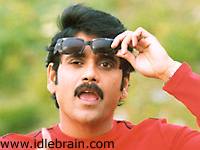 Nagarjuna is all set to strike back with vengeance. He is doing movies selectively and making sure that he is concentrating on one Telugu film at a time. Right now, Durga Arts film 'Santosham' is being canned in Satyam computers compound at Medchel, which is located 20 kilometers from the Hyderabad city. This film would be released some time in April. The enviable combination of Sreya and Gracy Singh are paired up apposite the charmer of Charminar 'Nagarjuna'. His next venture is going to be 'Manmadhudu' by Annapurna Studios. Annapurna Studios stopped producing films for a few years. Now they had roped in Vijaya Bhaskar, who has blockbusters like Nuvve Kavali and Nuvvu Naaku Nachav to reckon with. The dream technical team of Vijaya Bhaskar is working over finalizing script. Vijaya Bhaskar is in Mumbai now to supervise the post-production progress of Hindi version of 'Nuvve Kavali'. 'Manmadhudu' will go on floors in April 2002. With this film Nagarjuna is living up to his off screen reputation. What do you say?

Jayant to make another film with Mahesh Babu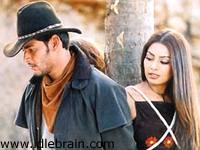 Mahesh Babu announced that he would do another film for Jayant again during the shooting of Takkari Donga. But the project would start a little ahead of what even Jayant expected it to. Mahesh Babu postponed the projects on his home banners by Surya and Trivikram Srinivas to accommodate Jayant. Mahesh is doing RK associates film in the direction of Sobhan Babu at present. He will do MS Raju's 'Okkadu' to be directed by Guna Sekhar from March onwards. Jayant's film on the banner of JFC (Jayant Fulcrum Synergies production no. 2) will start on Dasara of 2002. Even Takkari Donga's muhurtam was held for Dasara 2000. This time Jayant is back in love-story business. This film is going to be love story. Paruchuri brothers are giving story and dialogues.


"Lagaan XI" breaks into Oscars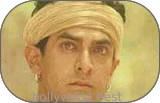 After beating the English at their own game, the team of Lagaan XI is now continuing its winning streak by making it into Oscars, having been nominated for the best foreign film on Tuesday. Also fighting for this prize are Amelie (France), Elling (Norway), No Man's Land (Bosnia) and Son of the Bride (Argentina). This is the third Academy Award nomination for India. Previous nominations were SALAAM BOMBAY! (1988) and MOTHER INDIA (1957) for the same category.