Story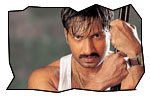 Surendra (T Gopichand) is an honest and hot-blooded cop. Archana (Gowri Pandit) is the daughter of police commissioner. They meet accidentally and their relationship blossoms into love. Archana's father is of Bihar origin. Parents settle the match of Surendra and Archana. When they are about to get engaged, Surendra expresses his reservations. Archana goes back to Bihar to wed her brother-in-law Sinha (Salim Baig). The rest of the story is all about how Surendra goes to Bihar and wins Archana back.
Artists Performance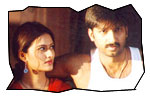 T Gopichand is good in the title role. He underplayed the character and gave subtle expressions in this film. Heroine Gowri Pandit is adequate. The comedy track with Sunil and Lakshmipati is very good. Sayaji Shinde excelled in the role of Bihari MP. He suited the role more so because he had to utter dialogues in Hindi. Pavan Malhotra gave another controlled performance. K Viswanath and Salim Baig are appropriate. Ravi Babu is good as the thief who twists the story of the film.

Technical Departments: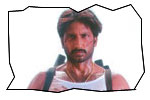 Story - Screenplay - direction: Story of the film is about how a sincere lover wins back his lady who is on the verge of getting married to another guy. Screenplay of the film is average. Direction is good in parts. Though the director tried to establish mental toughness and sacrificial aspect of hero, he could not get the much required emotions established in the film.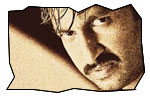 Other departments: Music by Kalyani Malik is adequate. A couple of songs are pretty melodious. All songs in this film are situational. Dialogues in this film are adequate. Photography by Vijay C Kumar is good. They should have avoided using tint to the film. Graphics work is pretty natural. Fights by Ram Lakshman are OK. Editing by Marthand K Venkatesh is ample. Production values by Keerthi Creations banner are good.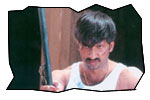 Analysis: First half of the film is pretty slow. Second half has Bihar backdrop. The narration of the film is pretty slow. Plus points are Gopichand's histrionics, photography and comedy episodes by Sunil-Lakshmipati duo. The negative aspects are not being able to establish the emotional scenes in way they make audiences feel for the characters. The title of the film 'Andhrudu' is so powerful that the character of hero should have mass heroism to do justice to the title. But the director made the characterization of hero a soft one. On a whole, Andhrudu makes an average flick.
Andhrudu Links
Muhurat
Press Meet
Audio launch
Photo Gallery
Wallpaper
Jeevi reviews of previous 5 films
Nuvvante Nakistam
Athadu
Premikulu
Super
Rendella Taruvatha
More Reviews