Story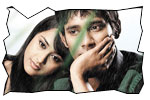 A male friend's suicide over love makes Venu (Varun Sandesh) hate the word 'love'. He vows not to fall in love. Lasya (Suma Bhattacharya) completes her graduation in Hotel Management and she wants to develop a small coffee shop in the picturesque hills of Dakshinagiri into a resort. That coffee shop does actually belong to Venu's father Giri (Bheemineni Srinivasa Rao) who gives it away to an old school teacher Malathi (Sukumari). Giri sends his son Venu as an anonymous guy to help Malathi out. Lasya is the granddaughter of Malathi. Rest of the story is all about how they transform the fortune of the coffee shop together and what happens when Venu starts having feelings towards Lasya.
Artists Performance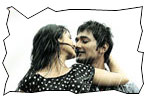 It's a different characterization for Varun Sandesh and he does justice to his role. It's a serious character. The only negative in Varun Sandesh's work in this film is his diction (which keeps improving from film to film, but not good enough yet). The director offsets it by making heroine tease him about his diction. Suma Bhattacharya is okay in the role of female lead. Bheemineni Srinivasa Rao did the role of hero's father and he is apt. Sukumari who did the role of elder lady is fine. The guy who did assistant to Varun gets a few brownie points. Siva Narayana (Amrutham fame) has a lengthy character and his work in conflict scene with Tanikella is good. Tanikella Bharani did the role of an indecent man who runs 'Decent Lodge'.
Technical departments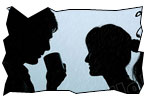 Story - screenplay - direction: The basic story of the movie is about how a guy who hates love finally falls into love. A coffee shop in a lush green outdoors is taken as a background. It is a simple story with simple premise. First time director Ramana Salva has a great visual sense and a poetic taste. He penned few of the scenes really well. But, he couldn't execute them convincingly on screen. Since this film don't have regular commercial padding, it is extremely important for any director to get the key emotional scenes right. Narration of the movie is slow. The climax part of the movie appears rushed up and it not convincing enough. However, the directors needs to be commended for sticking to the core subject and not indulging any commercial padding.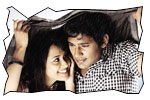 Other departments: Santosh Rai's cinematography is a big asset to the movie. Usages of lenses and framing is very good. The selection of locations for this movie is so good that this movie can be used as a promotional material for Karnataka tourism. Yogishar Sharma (son of Sirivennela Seetarama Sastri) made his debut as music director. The songs he scored for this movie are good and soothing. His background music is also commendable. He will turn into a fine music director if he gets more scoring opportunities. I loved the voice of Balu in Srikaram song and it definitely helps if Balu renders meaningful songs. Dialogues by Abburi Ravi are good. Art direction is done with creativity. Producers Mahi and Shiva have made sure that their product is not adulterated with unnecessary commercial elements.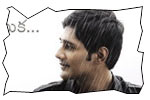 Analysis: Kudirithe Kappu Coffee is a simple film with a predictable story line. The plus points are visuals, music and awesome locations. Lack of dramatic impact and hurried-up climax are the weak points. I wish the director would have executed the script with better emotional impact. On a whole, Kudirithe Kappu Coffee is a typical multiplex film with nice visuals/music.
KKC Links
• User reviews
• Sandesh interview
• Siva chat
• Music launch
• Press meet
• Photo gallery
• Wallpapers
• Trailers & videos
Jeevi reviews of previous 5 films
• LBW
• Vastadu Naa Raju
• Gaganam
• Jai Bolo Telangana
• Ala Modalaindi
• Golkonda High School
• Anaganaga O Dheerudu
• Mirapakai
• Ragada
• Manmadha Banam
• Nagavalli
• Kathi Kantha Rao
• Manasara
• Rakta Charitra 2
• Orange
• Yemaindi Ee Vela
• Kalyanram Kathi
• Rakta Charitra 1
• Khaleja
• Robo
• Saradaga kasepu
• Komaram Puli
• Don Seenu
• Maryada Ramanna
• Jhummandi Naadam
• Vedam


More Reviews