Story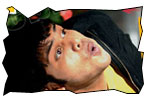 Dhruv (Manoj Manchu) is on a world tour along with his friends and he is about to go to Singapore from Malaysia. Harika (Harika aka Payal Ghosh) is a Telugu girl doing masters in Malaysia and she is going to India to have a look at a prospective groom. Dhruv falls in love at first sight with Harika when he sees her in airport. But he has only two hours to make her fall in love with him. The rest of the story is all about how he succeeds in it.
Artists Performance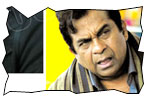 Manoj Manchu is different in this movie. He put on a bit of weight and made sure that his dimples are always showing up. Payal Ghosh (Harika) is adequate as heroine. Sunita's dubbing for her is good. Janardhan is very good and he has got nice diction and dialogue delivery. Tamim is like a character in comic book. He is extremely good with comedy and his body language is hilarious. Kalpika is cute with a big framed body. The chemistry between Tamim and Kalpika is very well established. She is extremely natural. Brahmanandam provided comedy in a few scenes. Daniel is adequate.
Technical departments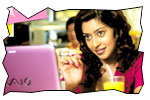 Story - screenplay - direction: Story of the movie is simple. It is about a boy falling in love and convincing her. The backdrop and costumes are limited as the entire movie takes place in an airport in a time of few hours. It is extremely difficult to write a gripping screenplay for such a time-based film with love subject. Director Chandra Sekhar Yeleti created interesting premise for the characters in airport. But he could not sustain the interest in narration as the movie entered into the latter part. The best thing about the movie is the thread between Tamim and Kalpika. You feel like reading comic book when you see both of them in the same frame. The scene in which Janardhan narrates 'Ukku Naram' script to Brahmanandam is hilarious (bomb ni nalipeyyadam). Direction of the movie is good in parts. But a film with this kind of thin story line and limited location/costumes need some cushioning in terms of dramatization. A good dramatization makes audience feel more familiar with movie. But director didn't do any dramatization though there was scope. The director should have handled second half in a crisp manner. Characterizations are good as each and every character is established effectively. The way hero lifts heroine without touching her is pretty poetic.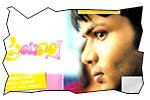 Other departments: Background music by Mahesh Shankar is excellent. Songs and songs picturization are good. Cinematography by Sarvesh Murari deserves appreciation. Many of the dialogues are witty. Lyrics by Anant Sreeram are good. Editing by Mohan Ramarao should have been crisp. Producer should be commended for coming forward to produce such a movie.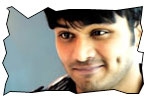 Analysis: The initial 15 minutes of the movie might give you a wrong impression. The movie is good in the first half from the time the airport episode starts. There is lag and dillydallying in the second half. The climax gets better, but it should have been tighter. The plus points of the film are interesting premise, music and class comedy. On the flip side, the director should have made second half more interesting. Movie lacks pace. On a whole, Prayanam is a different film that caters to multiplex crowds.
Prayanam links
• Manoj Manchu inetrview
• Mahesh Shankar inetrview
• Chandu Yeleti inetrview 3
• Chandu Yeleti inetrview 2
• Chandu Yeleti inetrview 1
• Photo gallery
• Wallpapers
• Trailers
• Juke box
• MP3 download
Jeevi reviews of previous 5 films
• Kick
• Veedokkade
• Mitrudu
• Circus Circus
• Adhineta
• Punnam Naagu
• Ananda Tandavam
• Billa
• Bheebatsam
• Manorama
• Aakasamantha
• Sontha Vooru
• Malli Malli
• Mesthri
• Naa girlfriend baga rich
• Drona
• 16 Days
• Satyameva Jayathe
• Siddham
• Nenu Devudni
• Konchem Istam Konchem Kastam
• Shh...
• Arundhati

More Reviews