Story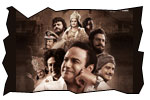 Rama Rao who joins as sub-registrar in Bejawada is fed up with the corruption and decides to pursue his interest in films. He has already got feelers from a few directors. He goes to Chennai and starts his career as actor and becomes a superstar in no time. He experiments and gets phenomenal box office success. He conquers the box office. He also notices the plight of Telugu people who are suffering due to lack of attention by the rulers. Encouraged by public, experienced politicians and public servants, NTR announces his political outfit Telugu Desam.

Artists Performance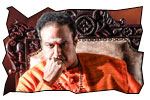 BalaKrishna: BalaKrishna deserves an exceptional praise for his earnest efforts as an actor. After SriRamarajyam, we come across another great work by Balakrishna. He suited all the get-ups and roles very well. His resemblance to legend NTR is uncanny. His subtle action as old NTR is extraordinary. Balakrishna who has been fixed in the the image of commercial star comes out of it to deliver a fabulous work.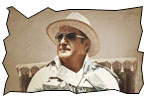 Others: Sumanth is exceptionally good as ANR. His pristine Telugu diction and his acting is impeccable. He matched NBK in every stature. He looks like ANR in some angles (especially in older getup). Vidya Balan has a meaty role as Basavatarakam and she is perfect in the role. Nandamuri Kalyanram is fantastic as Harikrishna and people whistled for his appearance in the scene where they go to collect prints during emergency. Rana Daggubati is very good as Chandrababu. Daggubati Raja suited the role of NTR's brother Trivikrama Rao very well. Among cameos, Prakash Raj is exceptionally good as Nagi Reddy. Director Krish did a vital role of KV Reddy whose vision of Thotha Ramudu gave an upliftment to NTR's career. Ravi Prakash and Vasu Inturi are good as roommates. Several heroines including Rakul Preet Singh, Shriya, Nithya Menen, Hansika Motwani, Shalini Pandey, Praneetha Subhash, Payal Rajput played cameos. Brahmanandam played the role of Relangi with ease. Vennela Kishore played the role of Basavatarakam's brother. All actors did justice.
.
Technical departments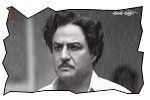 Story - screenplay - direction: Krishna Jagarlamudi has used the fascinating life of NTR as the subject and narrated it in a simplistic manner by adding emotion whenever its needed. It's very difficult to narrate the story of a film star who has so many hits to his career. But, Krish has chosen films to showcase very wisely so that they drive the story around in two ways - film career and political intent. The entire content of the film is positive without any controversies. The camaraderie among NTR and ANR is shown in a lovable manner. Personal tragedies (like the death of elder son Rama Krishna) are very emotional. Characterization of Basavatarakam is excellent. The aspect of NTR's social responsibility is shown very well at regular intervals. The movie ends with the high of NTR starting Telugu Desam Party. A few interesting facts about NTR films are explained beautifully (like Dana Veera Sura Karna). Krish does justice to his job. However, a layered screenplay for this subject would have been wonderful.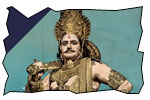 Other departments: Music by MM Keeravani is an asset. Songs are great and background music elevates emotion. Cinematography by Gnana Sekhar VS is excellent. Dialogues by Sai Madhav Burra needs a special appreciation. Production design is excellent as it's a period film. The art director makes sure that ambiance matches that of 50's, 60's, 70's and 80's. Editing of the film is very good. Make-up work is very realistic. Production values by NBK Films (Vasundhara Devi & NBK), Varahi Chalanachitram (Sai Korrapati) and Vibri Media (Vishnu Induri) are excellent.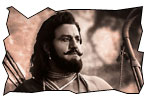 Analysis: Making a biopic on legendary actor NTR is a daring attempt. It serves as an informative piece for the youngsters who are not aware of NTR. It's a trip down the memory lane for the people who grew up watching NTR films. All those people who watched NTR films in theatres will end up having goosebump moments. My moment is Cheyyethi Jai Kottu song (I knew it as electioneering campaign song of TDP. Realised now that it was composed for collecting donations during Rayalaseema drought). Plus points of the film are NBK's best performance till date, Krish's classy direction, music by Keeravani and technical departments. On the flipside, this story doesn't have the trappings of biopics (tragic ending and character flaws for the main character). On a whole, NTR Kathanayakudu film is recommended for everybody.