Mohan Babu turns singer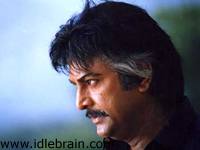 In the past we have seen heroes like Rajendra Prasad, Chiranjeevi and Nagarjuna testing their vocal chords for the music lovers of Telugu films by singing in the films. Mohan Babu is the latest addition to this list. He sung a duet song for his latest film 'Tappu Chesi Pappu Koodu' in Mumbai today. This film has the backdrop of Mumbai. Arti Agrawal is playing main heroine in this film. Hero Srikanth is doing an important character role as well. This film is an out-and-out comedy entertainer, which is being directed by veteran director A Kodandarami Reddy. This film needs an experienced director to tackle the humor in the clean sense and unadulterated spirit. Keeravani gives music for the musical comedy entertainer.

Amrutha for Valentine release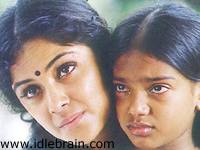 Padma Sri Mani Ratnam's film Amritha is releasing on 14th of February in Andhra with 35 DTS prints. This film dealt with the sensitive issue of LTTE and Tamil ethics in Sri Lanka. Baby Keerthana, the kid of Telugu actress Seetha and Tanil hero Parthipan, is playing the title role of Amritha. Simran and Madhavan play the roles of Amritha parent. Simran acts as Television reporter who goes to Srilanka to cover LTTE. Nanditha Das plays LTTE leader. Chakri plays her sidekick and amorous lover. AR Rehman provided music for Amrutha. Ravin Chandran provides photography. The Nizam distributors Venkateswara Films turned into production house with the Telugu version of this film. Dialogues are provided by Sri Rama Krishna.


Arti Agrawal with Mahesh Babu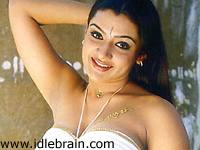 Looks like the game of musical chairs is going on for the heroine role in Mahesh Babu's film in shooting in direction of Sobhan Babu. We had news in idlebrain yesterday that Bhumika Chawla replaced Tara Sharma for this film. But the events took a U turn today morning, when Bhumika did not confirm her dates and MS Raju who will do a film Okkadu with Mahesh Babu objected to lose our Bhumika Chawla from his project to RK films project. As of today morning, the unconfirmed news that let out to by the people close to Padmalaya studios is that Arti Agrawal is signed for this film. We got to wait and see if Arti Agrawal stays through out the project or not.