Hazaaron Kwaishein Aisi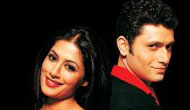 The purpose of writing this review is essentially to spread some good word of mouth about Hazaaron Kwaishein Aisi (HKA) which otherwise is going to go out of theatres in a jiffy and make way for Bunty aur Babli.
The Story
The story revolves around three main characters Siddharth Tyabji, Vikram Malhotra and Geeta Rao, three classmates during graduation in Delhi. The story is set in the tumultuous late 60s and 70s when Naxalism, Emergency, etc. set campuses and young minds across the country on fire. The movie is in equal parts English and Hindi.
1969: Siddharth is a typical JNU, left of centre ideologue who is increasingly veering to the left than the centre disturbing his affluent British Accented Muslim father and Hindu mother. Sid and Geeta are in love. Geeta is a Telugu girl but has spent her life across the world. High on dope and after frantic lovemaking with Geeta, Sid joins the revolution and becomes a comrade in Bhojpur in Bihar so that he can kill those pillaging Thakurs and corrupt thanedars. Geeta refuses to join him in his revolution.
Vikram Malhotra is a middle class Meerut guy born in a Gandhian family. He has a crush on Geeta but knows how deeply she feels for Sid. He believes that revolutions are for rich kids. He is intent on using his links with the Congress party and succeed in life.
Cut to 1973: Siddharth is playing his role as naxalite to the hilt. Vikram is doing very well fixing his way in 'Dally' and improving his connections in the political arena. He also meets someone who looks suspiciously like Sanjay Gandhi and does some shady transactions with him. Geeta, meanwhile, has married an IAS officer. Once a month she goes to the village where Sid is and stays in a circuit house where she is joined by Sid for some breathing exercises.
There are hints of political upheavals in the country. Hints of ideological differences between the naxalites too. Vikram keeps coming to Geeta's aid, spurred by a deep rooted desire to sleep with her. Alas she keeps going back to Sid. Geeta finally leaves her husband as she wants to go the village and wear cotton saries and blouses two sizes too large. She goes to Bhojpur and bears Sid's child. Vikram is busy fixing his way to glory and power.
Cut to 1975: Emergency. Sanjay Gandhi does his bit to castrate the people and Indira Gandhi does her bit to castrate the country. Vikram continues to pull Geeta out of trouble with the police. Sid's ideas start to weaken at the roots. Political persecution, police encounters, ideologies gone awry and everyone comes out shaken - Sid, Geeta and Vikram.
Views

It almost feels like Sudhir Mishra was inspired by Ginsberg's Howl and its first line is like the theme of this movie. "I saw the best minds of my generation destroyed by madness". HKA is probably one of the finest political movies made in India. The main theme of the movie revolves around naxalism and emergency. However, the movie is as much about the rush of youth and the persistence and poignancy of love.
Sudhir imbues his characters with an inherent honesty. Siddharth is honest when he wants to join the naxalites, not because Vietnam is fashionable. The dishonest ones would have gone to Harvard to do Oriental Studies. Vikram is honest in his undying love for Geeta. Sudhir is honest in his views about the political scene. Even though there is some resentment against the immaturity of the ideology, he still appreciates those who had the courage to take the jump. His sharpest criticism is though against the Congress, Sanjay Gandhi/ Indira Gandhi and their cronies and specifically against the emergency.
Some of Sudhir Mishra's earlier movies include "Dharavi" and "Is Raat Ki Subah Nahin". But none of his earlier movies have the kind of scope he achieves here. The movie is funny, acerbic and grim but always gripping in its execution of what is essentially a large format movie.
Kay Kay Menon as Siddharth is excellent. He suits the role of a naxalite but seems a bit old as the college student. Chitrangada Singh, in her debut film, is brilliant as Geeta. A dusky beauty with a striking resemblance to Smita Patil, she takes the honours easily. Shiney Ahuja plays Vikram. He looks more like a model than an actor. He is passable.
The music, photography and editing are all top drawer. The music especially, by Shantanu Moitra, evokes the mood and times very well with a mix of folk and classical. Bawara Man and Mann Ye Bawara are by far two of the best songs you will have heard in recent times.
Post-script
HKA sometimes make you wonder what you will have to say to your kids when they ask "what did you do in your twenties?" I feel that saying "I transitioned a cross-country payroll process to Bangalore within 2 months" or "I got my client out of a drag-along clause in the shareholders agreement" wouldn't pass muster. This movie leaves you with a feeling that we have missed something.
Vamshidhar Guthikonda
[email protected]
More My Movie experiences:
Swades
Shyam - Black
Sai - Anand
Rohit - Anand & Veer Zaara
Jaya Prakash - 7GBC
Raj - Anand
Purnesh - Anand
Purnesh - The Village
Sriram - Gudumba Shankar
Purnesh - Gharshana
Purnesh - Lakshya
Purnesh - Yuva
Leenesh - Yuva
Kis - Lakshmi Narasimha
Indian Pride - Tagore
Raj - Boys
Phani - Gangotri
Phani - Khadgam
Vikram - CKR
BKR - Indra (Singapore)
Ram - Indra (Dubai)
Ranjeet - Idiot
Rahul - Indra
King Koduri - Indra
Srilakshmi Katragadda - Mitr: My Friend