Story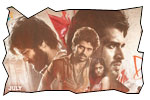 Bobby (Vijay Deverakonda) is a hot-tempered student with communist ideology in Kakinada. Lilly (Rashmika Mandanna) comes to Kakinada to visit her relatives. Bobby and Lilly like each other. Lilly is a professional cricketer who plays at state level. She puts her career ahead of love. When Bobby finds himself heartwreaked, he takes a journey of self-discovery. He finds something shocking when he returns. Rest of the story is all about how he sets things right.

Artists Performance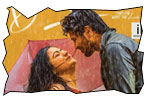 Actors: Vijay Deverakonda is intense as an aggressive Bobby (like in Arjun Reddy). His performance in climax is moving and real. Doing this type of character comes so easy to him. He should have varied his accent as story happens in Kakinada (you still find Telangana tinge to his accent just like in Geetha Govindam). Rakshmika Mandanna is good as Lilly and main story is about her. However, her role appears passive as the film is narrated from the hero's point of view. All others are cast appropriately.
Technical departments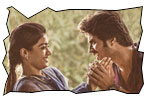 Story - screenplay - direction: Bharat Kamma comes up with a different backdrop and a sensitive conflict point. As the title suggests, the ideology of the film is inspired by communism and student politics. The romance thread in the first half is pleasant. The student politics backdrop is hard to get connected to. AP & T study circle is dominated by private colleges where we don't find student politics much. And politically too, communist parties are almost extinct here unlike in Kerala. It's a subject which had connectivity around 30 years back (Shiva had student politics as backdrop). Director Bharath has got fine ability to direct a film. What didn't work for the film is screenplay. This movie has many screenplay flaws. Unlike in Hollywood films where there are three acts (and no interval), Indian films are divided into two halves (first half and second half separated by an interval break). The interval block should be effective enough for us to think about the next half when we venture out during interval. The director has opened the flashback at the beginning of the film and ended it at the interval break and we didn't have anything to look forward to in the second half. The main conflict point is revealed 30 minutes before ending. And this film is essentially is the story of a girl. By narrating the story from an aggressive guy's point of view, the director has made the girl character a passive one. We only see her from the eyes of hero. Not much light is thrown into the heroine's psyche and what has impacted her in childhood to become what she is today. Heroine doesn't want to do something and hero forces her to do it. There is a difference between persuasion and showing aggression. Hero character appeared more like showing aggression on heroine than understanding her psychological issues and then persuade her in a convincing way. The narration is very slow. Since the main conflict point is revealed at the end (and since it's not a thriller), it's hard to travel with the characters right from the beginning to the point where the conflict is revealed.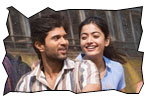 Other departments: Music by Justin Prabhakaran is excellent. All songs in first half are superbly shot and placed. Background music is brilliant. Cinematography by Sujith Sarang is very good. Dialogues are apt. Editing is by Sreejith Sarang is fine. Production design is neat. Action sequences are choreographed well. Production values by Mythri MovieMakers and BigBen are grand.
.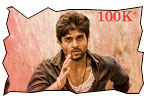 Analysis: Heart is at the right place for Dear Comrade. It has a noble story idea and different backdrop. Plus points of the film are basic story idea, lead pair, music and love story in the first half. On the flipside, Screenplay is slippery, narration is slow-paced and second half should have been compact. Unfortunately, the final output doesn't match what's shown through trailers and promotional activities. We need to wait and see how common movielover embraces it.