Story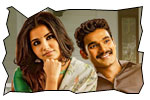 Arun (Bellamkonda Sai Sreenivas) is a wannabe film director who has been doing research on serial killers for his script. As he fails to get a producer, he joins police department using his father's quota. The first case he comes across is about the disappearance of a teen schoolgirl. He finds a link and similarities between another disappearance and murder. He suspects that it's done by the same killer. But, his lady boss doesn't believe him. Rest of the story is all about how he cracks the case with his intelligence and catches hold of the killer on his own.

Artists Performance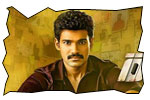 Actors: Bellamkonda Sai Sreenivas changes gears this time and does a character based film that has less scope for acrobatic fights and commercial elements. He performs well and his dialogue delivery has improved in this film. He did fit in the character very well. Anupama Parameswaran does the role of a class teacher who raises the orphaned daughter of her sister. She is decent. Rajeev Kanakala did the character of a middle aged relative to hero very well and his appearance is realistic. Dua Kaushik (popular for her dubsmash/tiktok) is cute and performed neatly. The sadistic school teacher (looks like a Tamilian) portreys creepiness in convincing way. Tamil actor Radha Ravi does a guest role. Suzane George is good as egoistic cop, but her characterization has a lot of Tamil flavour. Music director Ghibran appeared as himself in a scene.
Technical departments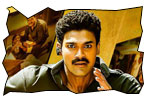 Story - screenplay - direction: This film is an official remake of Ratsasan (2018), which is critically acclaimed film and a box office success in Tamil. They have credited the story and screenplay to Ram Kumar, the director of the original. Story of the film is about a cop cracking the case of a serial killer using limited clues. A film like this needs an engaging screenplay and Ram Kumar provides excellent screenplay by planting clues at regular intervals and revealing the villain slowly as the story progresses. All the serial killers have a disturbing childhood. The writer has done a good job at writing a convincing backstory of the serial killer. The way hero uses the weakness of a sly serial killer in climax to distract him is good. The director has also made a conscious effort to tell this as a content oriented film by not having unnecessary fights/songs. The director seems to have stuck to the original. There are a few scenes which were directly taken from the original print without shooting again and you can sense that incoherences in few scenes. It's pretty difficult to remake a film and director Ramesh Varma seems to have succeeded in retaining the original thrill factor without disturbing the soul.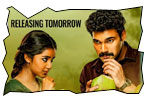 Other departments: There are only two background songs of 1 minute duration each (a big relief as it's a psycho thriller). Background music by Ghibran is very good and is complementary to the thrill factor. Cinematography by Venkat C Dilip is good. Dialogues written by Sagar (playback singer and brother of Devi Sri Prasad) go with the flow. Editing is crisp. Production values by the new production house A Studios are good.
.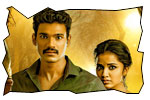 Analysis: This review is based on the disclaimer that I haven't seen the original film. Rakshasudu is a film that is titled after villain, which itself shows that content takes over the commercialty. Plus points are performances, story and screenplay. On the flipside, there is a bit of Tamil flavour (lacking Telugu nativity) in casting some of the actors and in some of the scenes. The dark approach of describing gruesome nature and killing techniques is not recommended for everybody. On a whole, Rakshasudu is a decent thriller if you haven't watched the original yet!