Story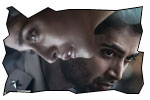 Sameera (Regina Cassandra), wife of an industrialist allegedly kills a cop (Naveen Chandra) at a resort in another state. Prima facie evidence suggests that Sameera killed the cop. Her lawyer suggests that she should discuss the case with a corrupt cop Vikram Vasudev (Adivi Sesh) so that he can create a solid case to bring her out of the problem. Sameera starts telling her version and Vikram comes up with a different version for each story she narrates. The rest of the story is all about finding what happened in the resort!

Artists Performance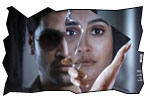 Actors: Adivi Sesh exudes confidence as he carried the investigation. He brings believability to the character with his terrific work. He seems to have got inspired by Mahesh Babu in terms of body language and dialogue delivery. Regina Cassandra is good as a tough lady. Naveen Chandra is decent as a cop, who only exists in the stories of the hero and the heroine. Murali Sharma did a vital role. Raja Ravindra, Pammi Sai and Pavitra Lokesh did their part well.
Technical departments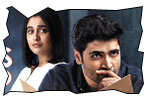 Story - screenplay - direction: Evaru is an official remake of a Spanish film titled Contratiempo (The Invisible Guest - 2016). This film was also remade in Hindi as Badla (2019). The director and screenplay writer have made considerable changes to make sure that it caters to the Telugu market. The lead male protagonist is changed to a young character to suit Adivi Sesh, There have also changed the backstory of the hero's character to make it emotionally relatable. The screenplay of the film (which is an adaption of the original with a few modifications) is very interesting with hero contradicting the story of heroine with proofs of backstories. The murder mystery is solved and unpuzzled as the interrogation progresses. Films like these are difficult to adapt and then narrate it to suit the local tastes. Debutant director Venkat Ramji has done a decent job at it. However, the tempo during the narration of backstories goes down in the first half. The payoff for any thriller is a surprising climax and Evaru succeeds at convincing with an altered climax even for the people who watched the original.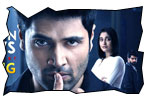 Other departments: Background music by Sricharan Pakala is gripping and it creates tempo to the narrative. Cinematography by Vamsi Patchipulusu is decent. Dialogues written by Abburi Ravi are good. There are some humorous dialogues written regarding the corruption angle of the cop which served as a breather in such a serious film. Production design by Avinash Kolla is nice. Editing by Garry Bh is good. Production values by PVP Cinema are of top notch.
.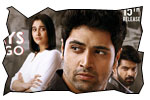 Analysis: I have seen both The Invisible Guest and Badla. Evaru is an official remake of The Invisible Guest. But, the makers have taken the screenplay and main aspect of the film and altered characters and backstories to suit our sensibilities. Since backstories are changed, the people who have already seen the original would be busy second guessing. The people who haven't seen the original will be curious to know what happens next. Plus points of the film are screenplay, lead actors and technical departments. On the flipside, the backstories aren't gripping enough. On a whole, Evaru is a decent thriller and you may watch it.