Story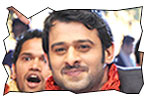 Vicky (Prabhas) believes that one should be oneself in a relationship and one shouldn't change one's orientation for the sake of the partner. Vicky and Priya (Kajal Agarwal) are childhood friends and they like each other. Their parents want to marry them off. But Vicky feels that Priya is a not choice for him as she is willing to sacrifice all her comforts for him. Meanwhile, Vicky meets Maggy who has the same taste and lifestyle orientation. Both of them fall in love. The rest of the story is all about how Vicky realises that adjustment is the essence of any blissful relationship.
Artists Performance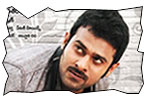 Prabhas: Prabhas has a summer-cut hairdo in this film. His haircut looks odd at the beginning, but Prabhas manages to convince it as a part of characterization as the movie progresses. He used nice branded stuff and he looks like a perfect model for them. Prabhas has done a role that is never done by him in the past and he is very good.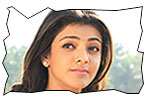 Others: Kajal Agarwal is excellent as a traditional girl wearing sarees and Indian dresses most of the time. Tapsee looks different in this movie and she seems to have dubbed her own voice. Prakash Raj plays the role of a venture capitalist with fixed notions. The comedy by Brahmanandam, Master Bharat and Raghu Babu looks forced. The comedy thread of Kasi Viswanath and Sameer clicks. K Viswanath and other actors cast in a typical way.
Technical departments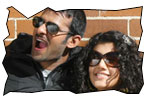 Story - screenplay - direction: The story of the movie is about an independent guy realising that one should adjust in a relationship to live happily ever after. To create the conflict, the director has chosen two female characters - one lives for herself and the other one adjusts. Story line of the film is thin, but a sensible one. The story of Mr. Perfect looks like reverse-engineered from the story of Bommarillu with a characterization similar to Orange.There is no conflict point in the movie till the interval. The second half goes on a predictable lines. Karan Johar makes this kind of triangles with lot of sentiment thrown in towards climax. Dasarath who has gone sideways with his recent movies seems to have found the right producer this time. Direction by Dasarath is decent. However, the screenplay should have been innovative as the progression of the story is predictable.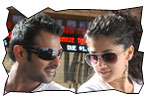 Other departments: Music by Devi Sri Prasad is very good. I liked all the songs in the film except for dole dole song and last song (sent one). Background music is also good. I liked the choreography in Akasam song. Cinematography by Vijay K Chakravarthy is excellent. Cinematography of the film is aided by nice post-production (color grading and graphics) and superb locations. The locations of the movie - village locations (from Kerala) and Australian locations (Sydney Opera House and Sea Cliff Bridge, NSW) are well-captured. Art direction is very good. Dialogues by Abburi Ravi are fine. There are a few entertaining dialogues like 'devudu sadist kaadu' and 'working from home'. Though fights composed by Peter Hein are good, there is no necessity for them in the story line. They were forced into the film because of Prabhas's action image. Editing is alright. Production values by Dil Raju are of top standard as the each and every frame of the movie looks rich.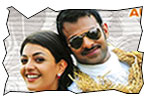 Analysis: First half of the film is okay though the conflict point is revealed only in the interval block. Second half is predictable with a sentimental climax. The plus points of the movie are casting (Prabhas, Kajal & Tapsee), production values, cinematography and music. The negative points are screenplay and handling of emotions. Dil Raju who has given trend-setting and path-breaking films like Arya and Bommarillu in the past seems to have chosen to play safe in the recent times with films like Brindavanam and Mr. Perfect. On a whole, Mr Perfect film is partly good and partly predictable.
Trade talk: This movie has started off really well as today is a national holiday (Good Friday). Producer Dil Raju sold out only few areas. The buyer of Krishna has bought this movie for 90 lacs and this movie is expected to collect 90 lac share in the first week and is poised to collect a total share of 1.5 cr in Krishna. Mr. Perfect has all the ingradients to attract youth and familes and is poised to cash the summer advantage in.
Mr. Perfect Links
• User reviews
• Dil Raju interview
• Music launch
• Photo gallery
• Wallpapers
• Trailers & videos
Jeevi reviews of previous 5 films
• Teen Maar
• Shakti
• Aha Naa Pellanta
• Kudirithe Kappu Coffee
• LBW
• Vastadu Naa Raju
• Gaganam
• Jai Bolo Telangana
• Ala Modalaindi
• Golkonda High School
• Anaganaga O Dheerudu
• Mirapakai
• Ragada
• Manmadha Banam
• Nagavalli
• Kathi Kantha Rao
• Manasara
• Rakta Charitra 2
• Orange
• Yemaindi Ee Vela
• Kalyanram Kathi
• Rakta Charitra 1
• Khaleja
• Robo
• Saradaga kasepu
• Komaram Puli
• Don Seenu
• Maryada Ramanna
• Jhummandi Naadam
• Vedam


More Reviews