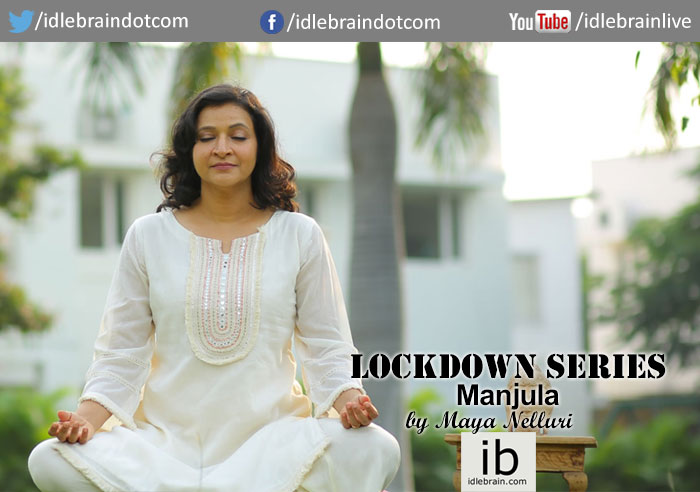 20 June 2020
Hyderabad
Manjula is a National and Nandi award winning producer. She has also been a successful actor and director. Now she is gearing up to launch a wellness initiative that is sure to take the online market by storm. And her personal site www.manjulaghattamaneni.com is already up and running. Read on to see what she's been busy with during the lockdown.
You've been very busy in the past couple of weeks. Tell us about that.
I'm starting a wellness initiative; it's going to be a big platform with videos, stories, and a lot more. It goes beyond wellness actually - it will deal with the mind, body, spirit, soul, and even divinity. There are many words for it but we can all agree that there is a higher power which we want to connect with. The theme of the project is following your heart. Stories and videos with meaningful experiences will be made. For example in a video that deals with work-life balance we would have a man focused on his career above all else, a man who neglects his wife, doesn't have time for her, she becomes lonely, leaves him, and when the husband retires with millions he comes back home to a sad empty home.
What else have you been busy with?
Well we've all had a lot of time to reflect and utilise. I've been doing Instagram videos of a 30 day challenge - eating well, expressing gratitude - I'm really enjoying it. I've also been writing aritcles, a book, and am working on webseries and movies. There's a lot of stuff in development stages. Life is good. It feels like this is just the beginning. Now I have more experience, maturity, wisdown so let's see how everything will unfold in the future.
What is the book about?
The book is about following your heart and what really matters in life. So many of us are caught up in trivial things and expend so much energy on them. It's time to focus on the more meaningful things in life like purpose, relationships. We are all here for a purpose so we should figure out what it is. Smell the roses. Forget persuing the purpose, most of us don't even know what we want because of all the hustle and bustle. This is something I feel has to be addressed.
Why did you choose this particular topic?
It's always been a way of life for me. Having passion and purpose in life. I've always followed my heart. Our purpose may not be just one thing. When you go out on that journey you might stumble across a bigger purpose that's in store for you.
Why is this your mantra?
I live a very fulfilled and happy life because I follow my heart. The awards and blockbusters were all results of that. They wouldn't have happened if I didn't want to be in films. It's about experiencing life, not just winning. The point is to do the things you enjoy, going out there and experiencing. Just go out and have fun. It will give you such joy. Some people figure out what they want to do early on but for me it took a while, I went inward, that's when I truly understood that we have to get in touch with our core essence to find our life's purpose.
- Maya Nelluri