Story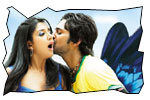 Venkat (Varun Sandesh) is a smart youngster who tricks people around him for fun and to earn money. He falls in love with Madhumita (Vimala Raman) at the first sight. He gets an opportunity to get close to her and impress her. Meanwhile, his close friend (Adarsh) confesses him that he is in love with the daughter of Madhumita's father (Toli Prema twist). He thinks that his friend is going to be engaged to Madhumita. This prompts Venkat to play a spoilsport in the engagement ceremony. Then he realises that his friend is about to get engaged to the sister of Madhumita. Venkat is in a fix now as he can't tell the truth to Madhumita. The rest of the story is all about how he amends himself, corrects the mistake and wins back the confidence of the family of Madhumita.
Artists Performance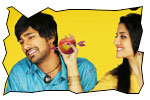 Varun Sandesh has done the roles of a teen boy in love flicks so far. He tried his hand at playing a mischievous guy with an attitude. Though he is adequate in the role, the roles of this kind are too premature for his age and personality. The characterization of this kind suits spontaneous actors like Pawan Kalyan and Ravi Teja. And hero character utters 70% of the dialogues in the movie. Varun Sandesh improved his diction in this movie. Vimala Raman is ok as an actress, but looks pretty elder to Varun Sandesh in this movie. Ali provides humour. Venu Madhav did a typical role of a bakra. Anu Hassan who looked enchanting in Madhavan's Run movie couldn't carry the role of hero's bhabhi with the same élan. Adarsh looks sophisticated, but need to improve fluency in Telugu. Rama Prabha, Giri Babu and Telangana Sakuntala are adequate. Telangana Sakuntala goes missing in the second half.
Technical departments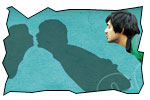 Story - screenplay - direction: The genesis of the basic story line of this movie lies in Toliprema film where Pawan Kalyan misunderstands about Keerti Reddy getting married to another guy. And the debutant director has chosen to narrate the story with comedy based purely on hero's characterization. There are quite a few wacky comedy episodes like hero putting baby into sleep with a rock song etc. But the director couldn't narrate the movie in a smooth and complete manner. And he gave preference to have comedy episodes one after another without giving importance to the story progression. Instead of narrating the film with the story, the director got a subplot each for comedy (Venu Madhav), Villainy (Kota and Sekhar) and sentiment (Rama Prabha). The episodes that happen in hospital in first half and heroine's house in second half are repetitive.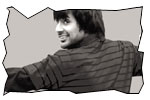 Other departments: Music by Mani Sharma is average. He tried different tunes for this movie. Cinematography by Venugopalan is neat. Dialogues by Rajasimha should have been crisp. Editing is alright, but there are so many loose ends and missing links in the final product.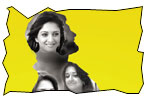 Analysis: First half of the movie is adequate. The second half drags. Climax of the movie is little disappointing. The plus point of the movie is comedy episodes. The negative points are weak script and wrong casting. When you are going to watch a movie from AVM banner, you expect good script and better making standards. When you go to watch Varun Sandesh movie, you expect a good teen love story. But this film offers exactly the opposite. The director has kept everything aside to concentrate on entertainment aspect (just like in the movies of Ravi Teja). On a whole, Evaraina Epudaina falls short of what makes an average film, but still has some potential at box office in urbane centres due to the entertainment value and good packaging.
Evaraina Epudaina links
• Marthand K Shankar interview
• Music launch
• Logo launch
• Muhurat
• Photo gallery
• Wallpapers
• Trailers
Jeevi reviews of previous 5 films
• Current
• Raju Maharaju
• Boni
• Kavya's Diary
• Ride
• Aa Okkadu
• Diary
• Pista
• Prayanam
• Kick
• Veedokkade
• Mitrudu
• Circus Circus
• Adhineta
• Punnam Naagu
• Ananda Tandavam
• Billa
• Bheebatsam
• Manorama
• Aakasamantha
• Sontha Vooru
• Malli Malli
• Mesthri
• Naa girlfriend baga rich
• Drona
• 16 Days
• Satyameva Jayathe
• Siddham
• Nenu Devudni
• Konchem Istam Konchem Kastam
• Shh...
• Arundhati

More Reviews