Story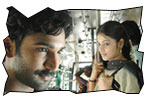 Vasu (Aadhi) falls in love with Vaishali (Sindhu Menon) during their college days. Vaishali accepts the love of Vasu but clarifies him that her father's approval is a must for the marriage. Her father disapproves Aadi and marries his daughter off to another guy. After a few years, Aadi becomes an IPS officer and Vaishali kills herself. Aadi is given the responsibility of the investigation. The rest of the story is all about how Aadi cracks the case and brings guilty to book.
Artists Performance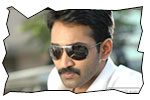 Aadhi (son of Raviraja Pinisetti) has sharp features and suited the author-backed role really well. His expressions are subtle and body language is effective. Sindhu Menon does a fantastic job in the title role which is bound to attract lot of sympathy. Saranya Mohan played the role of Sindhu's sister and she is efficient. Nandha who did the role of Sindhu's husband carries off himself well.
Technical departments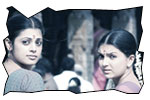 Story - screenplay - direction: It is a super-natural thriller that is dealt in a realistic way. Debutant director Arivazhagan Venkatachalam comes up with a film of new genre that deals with love, relationship, supernatural elements, investigations and societal nature in typical apartment dwellers. The director has stuck with an innovative narration throughout the movie. He is also technically very sound.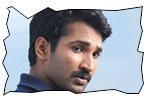 Other departments: Manoj Paramahamsa's (Ye Maya Chesave fame) cinematography is of top-rate. He maintained uniform texture for the entire movie. Music by Thaman is a revelation. Thaman who has given popular music for several Telugu films like Kick, Brindavanam and Mirapakai has shown the other side of him with the music he has provided for this movie. Music (both songs and background music) is suave and technically brilliant. Production values and dubbing by the producers Shankar and Dil Raju are flawless.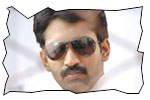 Analysis: This film is the dubbed version of Tamil's blockbuster Eeram. First half of the film is very gripping. Second half should have been more compact. It is a supernatural crime thriller and is very different from the films we see in Telugu. The success of the film will depend on how Telugu movie lovers embrace the supernatural aspect of the movie. It's a technically good movie and is worth dubbing in Telugu. And makes a decent watch.
Vaishali Links
• Music launch
• Press meet
• Photo gallery
• Wallpapers
• Trailers & videos
Jeevi reviews of previous 5 films
• 100% Love
• Mr. Perfect
• Teen Maar
• Shakti
• Aha Naa Pellanta
• Kudirithe Kappu Coffee
• LBW
• Vastadu Naa Raju
• Gaganam
• Jai Bolo Telangana
• Ala Modalaindi
• Golkonda High School
• Anaganaga O Dheerudu
• Mirapakai



More Reviews