Story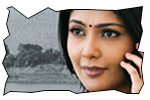 Gopika (Kamalinee Mukherjee) is a doctor with noble ideals. She works as a doctor on a boat hospital that serves the neighbouring villages in Godavari. Gopi (Venu) is an orchestra singer. Gopi and Gopika get to know each other through conversation over cell phone and become good friends. Over a period, they become lovers and wanted to get married to each other though they haven't seen how the other person looks like. Just when Gopi goes to Gopika's place to see her for the first time, he gets involved in an accident. He is thrown into Godavari river and he loses his memory. He is picked up by Gopika and she treats him. Gopi is rechristened as Prabhu since Gopika doesn't know his real name. Gopika learns that Gopi is dead. There is another doctor called Shyam Prasad who has been after Gopika with a marriage proposal. Prabhu comes to know about it and convinces Gopika about marrying Shyam Prasad. And in another strange incidence Gopi gets his memory back and by then Gopika's wedding is fixed with Shyam. The rest of the story is all about whether Gopi tells the truth or sacrifices his love.
Artists Performance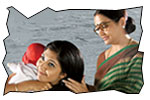 Kamalinee Mukherjee is good as Gopika. Venu is adequate as Gopi. Jayalalitha is a revelation in this movie. She did the role of Kamalinee's mother and she is very good. It is hard to imagine Jayalalitha who did vamp roles in the past to do a respectable mother role. But Jayalalitha pulls it off convincingly. Jeeva is ok, but somebody else dubbed his voice. Pradeep Shakti is nice. Devi Charan is good in a small role.
Technical departments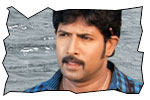 Story - screenplay - direction: Vamsi who directed Avunu Valliddaru Ista Paddaru where a girl and boy stay in the same room day/night, but never meet, has come up with another wacky story of cell phone love. The lovers here fall in love through cell phone though they never any idea how the other person look like. The story line has commercial potential if handled properly. But Vamsi seems to have lost his magic touch and comedy timing in this movie. Screenplay of the movie is flat and direction is ineffective.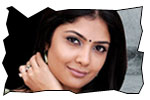 Other departments: Songs scored by Chakri are excellent. They are melodious and grow on you. But the background music is sub-standard. Cinematography by Loki is not good enough. The lighting and camera work should be excellent to show Godavari in rich scale. The night-effect shots are of low-quality. Dialogues are lengthy. Editing is sloppy. Art direction is commendable. Production values should have been better.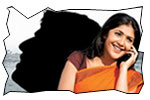 Analysis: Vamsi is a legend of Telugu cinema who gave path breaking films like Ladies Tailor and Anveshana in the past. He is known for quirky humor, different camera angles and variety in narration. However, he is not being able to deliver good films after he made a hit flick Avunu Valliddaru Ista Paddaru in his second innings. Gopi Gopika Godavari doesn't offer anything good except for melodious songs.
Gopi Gopika Godavari links
• Disc function
• Photo gallery
• Wallpapers
Jeevi reviews of previous 5 films
• Oy!
• Evaraina Epudaina
• Current
• Raju Maharaju
• Boni
• Kavya's Diary
• Ride
• Aa Okkadu
• Diary
• Pista
• Prayanam
• Kick
• Veedokkade
• Mitrudu
• Circus Circus
• Adhineta
• Punnam Naagu
• Ananda Tandavam
• Billa
• Bheebatsam
• Manorama
• Aakasamantha
• Sontha Vooru
• Malli Malli
• Mesthri
• Naa girlfriend baga rich
• Drona
• 16 Days
• Satyameva Jayathe
• Siddham
• Nenu Devudni
• Konchem Istam Konchem Kastam
• Shh...
• Arundhati

More Reviews