Story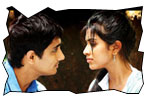 Arun (Siddharth) falls in love with his college-mate Parvathi (Amala Paul). Parvathi's parents are on the verge of divorce and she confides her problems with Arun. Arun looks at the world in certain way and Parvathi keeps expecting more time and attention from Arun. And finally they break their relationship. The rest of the movie is all about how they realise that one need not be perfect and the couple 'adjust' themselves to become a 'made for each-other' pair.
Artists Performance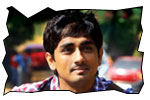 Siddharth: Siddharth looks young and is apt for the role of college going Arun character. Siddharth's work in this film is probably his best so far. The expressions are minute, yet perfect. Looks like his real life love failures must have taught him a lot and it all shows up in portrayal of this character. You can find fault with Siddharth in some of the scenes in films released post-Bommarillu. But his work (expressions, dialogue delivery and body language) in 'Love Failure' is impeccable. Director should also get the credit for such an authentic yet lovable characterization. Love Failure is a conversations-based film. Hence it's extremely important for the narrator and male lead (both played Siddhath in this film) to get dialogues right. Siddharth does an outstanding job in dialogue delivery.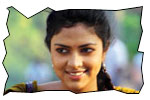 Others: Amala Paul is a good actress and she has come up with nice work. Suresh gets a nice character after a long gap and he impresses. Surekha Vani is decent as wife of Suresh. 90% of the actors are new and all of them are natural with their work. The casting of new actors added loads of freshness to the movie.
Technical departments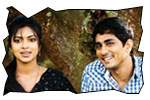 Story - screenplay - direction: It is a simple story. Balaji Mohan has narrated it in a beautiful way by designing good characterizations, writing interesting screenplay and narrating it in a novel way. You can see heavy influence of Woody Allen's work (especially hero speaking to the camera and creative screenplay (like the scene in which heroine gives the flower - then hero goes into dream before heroine takes it back and keep it in the book)). Director is intelligent and creative. There is subtlety in his work. There are certain scenes in the film for which you smile after a couple of seconds (it takes time to get that humor understood). There is neither formula not familiar commercial elements in the film. Balaji sticks to the plot and delivers the goods. There are several interesting scenes in the movie. Here I am giving a couple of them
1. The girl coughing in a scene where another girl explains about her cheating boy friend.
2. Director showing a heavy water fall comparing it with the tears of girls who used it as a secret weapon to win over an argument.
3. The Coffee shop scene where girl will be thinking about interiors etc and boy's mind is blank (randaka background song) at the same time.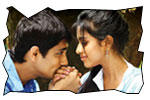 Other departments: One of the main strengths of the film is writing. The dialogues are sharp and quirky. Lyrics are fun. Thaman comes up with refreshing songs and a soothing background music. Cinematography by Nirav Shah is of top notch quality. The colors are natural and you wouldn't believe that it is shot with a digital camera. Editing is crisp. Production values complement the story.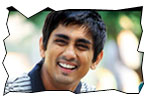 Analysis: Love Failure is an urban romantic comedy told in a fresh an novel style. Siddharth has picked up the director by looking at a short film in youtube and asked him to make it a full-length feature film. I had seen that short film and the feature film is even better than the short film. Not even a single frame in this movie is compromised to please a section of audiences. The director has stuck to plot and to his narration style. The director has excellent understanding of how men and women think/react in contrastingly different ways for the same situation. On a whole, Love Failure is a well-made urban romantic comedy. Go and watch it!
New business formula: My sources tell me that this film is made in a very small budget because hero Siddharth and cinematographer Nirav Shav were not paid (to be shared from profits). The budget of the movie is recovered by satellite rights. The amount collected in theatrical run is the profit. A few Telugu filmmakers tried it in the past and failed, because they have concentrated more on economics and ignored the content. Love Failure is a fine example of economical film-making with good content.
SMS links
• Siddharth interview
• Music launch
• Photo gallery
• Wallpapers
• Videos
Jeevi reviews of previous films
• SMS
• Snehitudu
• Bodyguard
• Businessman
• Rajanna
• Journey
• Panjaa
• Priyudu
• Solo
• Sri Ramarajyam
• Oh My Friend
• Mogudu
• Nuvvila...
• 7th Sense
• Pilla Zamindar



More Reviews